The annual World Travel Market London which is held at the Excel Centre between the 7th-9th of November is fast approaching. With over 500 exhibitors from all parts of the globe and 50,000 visitors set to descend on the Excel Centre for three full days of networking, seminars and deal-making. WTM London is the biggest networking event for travel bloggers and influencers of the year.
With over 1 million meetings arranged every year, the World Travel Market gets bigger and better with each event and is the ideal stage for travel influencers to strike up one or two deals of their own. Understandably, this can be a little daunting for first-timers, but not to worry because I've got your back with my ultimate top 20 tips for getting the most from the World Travel Market this November.
Disclaimer: My site does contain some affiliate links, this does not cost you any extra money, however, if you do click on any of my affiliate links and make a purchase, I will make a small commission from this. Sometimes my affiliate links may even get you money off. You can find out more on my disclaimers page
Pre-World Travel Market
As the great Julie Andrews once quoted in the Sound of Music "Let's start from the very beginning, it's a very good place to start". If you want to make your experience at the World Travel Market London a success, then you need to start now, and what better way to ensure your success, than by being organised;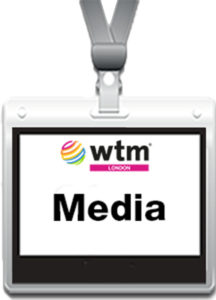 1. Sign Up for Your Media Pass
As a Social media influencer or content creator, you are able to gain a World Travel Market media pass. If you don't get yourself this pass, you'll be missing out on so much including access to the Media Centre which has free wifi, seating with computers, plug sockets and refreshments, you'll also get free access to the cloakroom and most importantly you will gain entry to the Monday session, which is the best day for influencers to attend as it's the first day and is only open to those with media passes and for those with special invites. This means you will have more luck with approaching exhibitors. (click here to sign up for a media pass)
2. Complete Your WTM London Profile
By the middle of September, you will be able to login into the WTM London website. Make sure you have a complete profile which includes a bio about yourself and your blog, social media links and a brief description of what you are looking for from the World Travel Market. Exhibitors will be able to see this information and the more information your profile has, the more meetings you will be able to set up.
3. Get on the Ball with your Blog, YouTube, Podcasts and Social Media
If you're not very active on your Blog, YouTube channel, Podcasts or social media channels it's time to start getting yourself into gear. If you want to start working with brands and Tourist boards, then show them that you are serious about your platforms, the influencers that do well are consistent and master their craft. If you haven't got any trips planned abroad, what's stopping you from writing travel blogs or Travel vlogs about your local area or nearby areas? The more consistently you post the better it is for you in the long run, because you will build up your audience and your SEO. Whilst we are talking about blogs ensure that your website is up to date.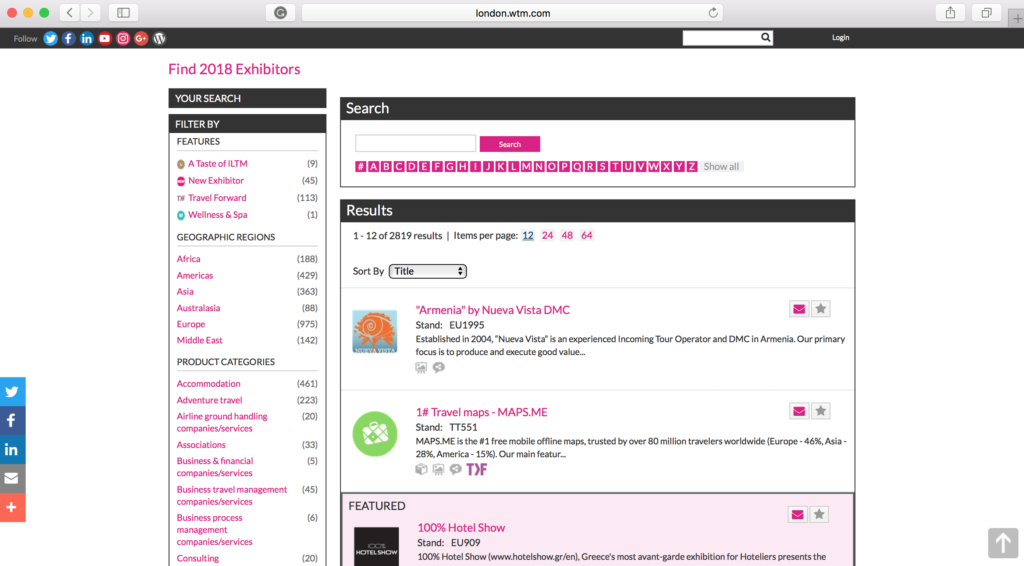 4. Make Appointments with Exhibitors
Go through the WTM London website and make a list of the exhibitors that you would like to arrange a meeting with. Then go on to their profile and request a meeting with the exhibitors.
5. Plan Your Visit – But Be Flexible
The World Travel Market is broken up into sections such as Asia, The Americas and Europe. Plan your route based on who you want to talk to first, but be flexible as you may find that the exhibitor is a little busy at the time you want to go if you haven't made a meeting with them. It's also worth planning which seminars you want to go to and try to get there early as seating gets taken quickly, especially the ones organised by Traverse. Also, make sure that you plan for some rest time during the day as you can get caught up in visiting every exhibitor and just sizzling out because you haven't had a rest.
What To Take With You to The World Travel Market
6. Your Media Pass
Make sure that you print your pass before going to the World Travel Market as this will save you time queueing up to print one off at the Excel Centre.
7. What To Wear?
The official attire is business wear, but as an influencer, you can get away with smart casual and make sure that you wear comfortable shoes because you will be on your feet doing a lot of standing and walking.
The important thing is that you feel confident and comfortable with what you are wearing, also be aware with so many bodies in one place the venue will be very hot, so make sure that you check your jacket in at the start of the day.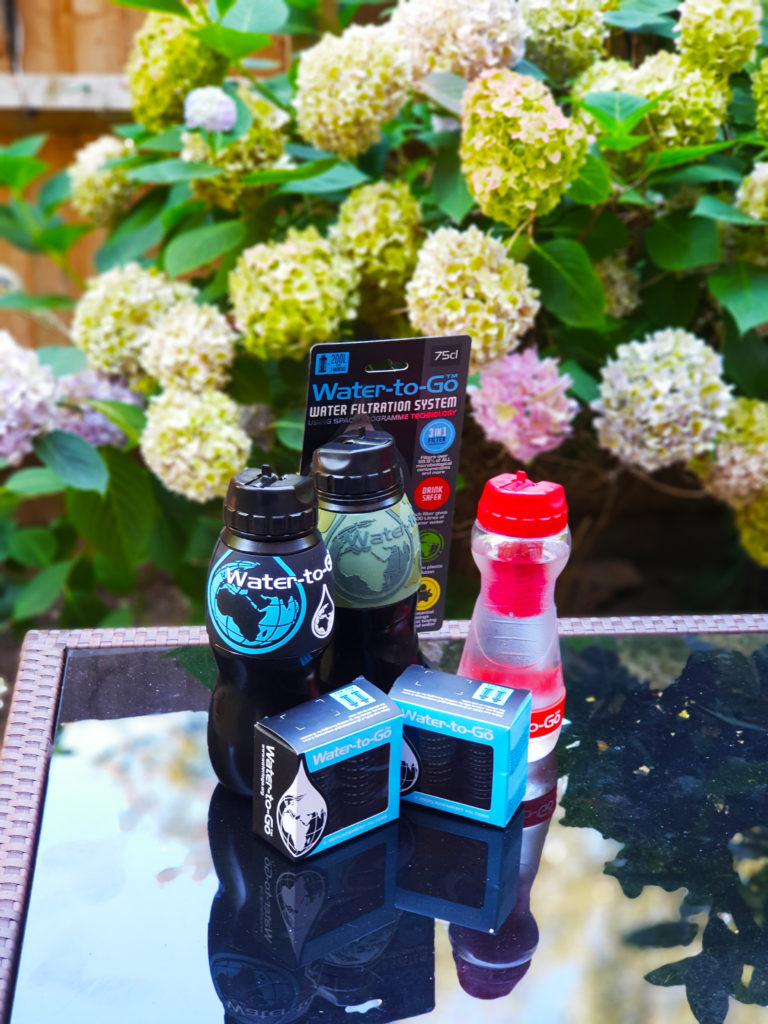 8. A Water Bottle – Help Reduce the Plastic Consumption
You are going to do a lot of talking and although there are places to purchase drinks in the conference hall, drinks will be double the price. However, you can get free water from the dispenser in the media room, why not save yourself some time and also reduce your plastic usage, by having one or two water bottles that you can refill throughout the day.
I would personally recommend using a Water-to-Go Bottle you can get 15% off with Water-to-Go bottles and filters by using code OERT15. – (Check out my Water-to-Go Bottle Review )
9. A Packed Lunch
Walking and talking is exhausting and you need to keep your energy levels up. So, why not purchase yourself a meal deal from a supermarket for as little as £3 or make your own? That way, it's ready when you want it. There are restaurants at Excel, but the queues are going to be long and by the time you finish waiting to order 30/45 minutes will have gone, which you could have used to do some networking. At least with a packed lunch, there's no hassle or fuss.
10. Media Pack
Media Packs are very important, make sure that yours is updated and that you have a few printed to hand out before you go. You might also want to save it in your google drive, so it's easy access to attach to any emails that you may send out. You can create a media kit in photoshop and for those of you that don't have photoshop, you can make one with the free templates in Canva.
Top Tip: This year I will be upping my game, I will have a normal media kit and a Video Media kit that I will be used to stand out more, so make sure that your media kits are detailed and stand out.
11. Business Cards
With so many opportunities to network with Travel agents, tour operators, attractions, tourist boards, hotels, airlines and other influencers just to name a few. Having a business card to hand, is key to your networking. Aim to have more than you need. You can get your business cards made at either Vista Print or MOO
Top Tip: Make sure that your business cards have your name, email address, mobile number, website address, your social media handles and if you can fit it a QR code that links to your media kit.
12. Note Pad and Pen
it's worth having a notepad with you so that you can take notes on the seminars and your meetings.
13. A Rucksack or Backpack
With everything that you are taking with you and all the bits you'll get given from exhibitors, it's worth taking a bag with you and even if it gets too heavy to walk around with, you always have the option to leave it in the cloakroom, during the day.
14. Throat Lozenges, Paracetamol, breath fresheners
As I said you are going to be doing a lot of talking and the days are looking to be full-on, by day three you're going to have no voice left and be sick of the sound of your own voice. So, it's worth bringing some throat Lozenges and paracetamol with you. Also, because you will be talking to a lot of people make sure you have something to freshen your breath with as there's nothing worse than knocking someone out with tuna breath from your lunch.
15. Your Phone and a Portable Charger
Don't forget to bring your phone as it will come in handy throughout the day to check on your account to see if any exhibitors have messaged you and stay up to date on your social media. Just as importantly bring a portable charger so that you can charge your phone up whilst you are on the move.
You can get a portable phone charger power bank from Amazon
At the Event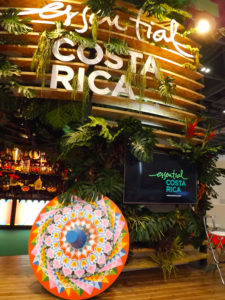 16. Tell the World You've Arrived and stay social
I don't mean burst into the Excel centre and shout at the top of your voice you've arrived (although that would be funny to see), I'm telling you to do what you do best, take to your social media using the hashtag #WTMLondon and let everyone know you have arrived. Follow the hashtag throughout the whole event on Twitter, Facebook, Instagram and LinkedIn interact with exhibitors using #WTMLondon take photos of exhibitor's stands and tag them on it. This will make them aware of you, shows you are social media savvy and this may just get you an unexpected meeting or party invite from an exhibitor.
17. Network Your Socks off
Networking is the reason that you are there, so even if you don't have a meeting with exhibitors, make a point of visiting them. Ask to speak to the right person who deals with the media (this is usually the PR and marketing person). If they are free then great, if they're not available, ask for their business card and make a little note on the card that you haven't met them so you don't send a follow-up email saying hi we spoke at the world travel market…. when you didn't.
18. Have Fun
There will be lots of opportunities to get photos, and freebies as well as go to festivals and after-parties. Although you'll be busy with meetings don't forget to take the opportunity to enjoy WTM London and the evening events are a great way to relax and meet other professionals.
Meetings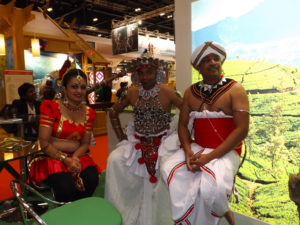 Whether it's a pre-arranged meeting or you've managed to catch the exhibitor at the right time it's important to make a good impression, so here are a few tips.
19. Your Pitch
If you are approaching an exhibitor at WTM London, without a pre-arranged meeting, then you need to sell yourself with a quick 30-second pitch that is going to make the PR/marketing person want to talk to you. Because chances are they have back-to-back meetings and you've caught them on the off chance, especially on the second or third day where they have had influencers up to the eyeballs approach them.
20. Know Your Stats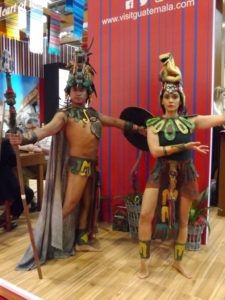 If you are in a meeting, the person you are speaking to may ask you for your blog stats and social media following, be honest don't make up your stats to impress them because they can always check this when they are back in the office. It's ok to have your media pack in front of you and if you are not sure, tell them you can send your media pack with all your stats to them via email.
21. Do Your Home Work
Whether it's a pre-arranged meeting or you're lucky enough to get a meeting by approaching the exhibitors that you require a meeting with, do a little bit of homework on the country, look at whether they have worked with influencers before, what they want to promote about their country and make some notes on this and any questions.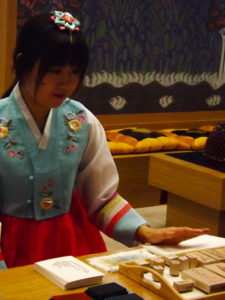 22. Don't Make It All About You.
When you are having a meeting with an exhibitor and this also applies to emails, don't make it all about you and what you want, ask the exhibitors how they like to work with content creators, show them what you can offer them, explain why they should work with you, ask them questions on how they would like to work with you as an influencer, listen when they tell you about their brand and hopefully you've done your homework on them, before your meeting, as this will make for a more engaging meeting with them and you. This will allow you to gain a better understanding of what they want and will enable you to demonstrate why you are the influencer that they should work with.
23. Take Notes
Both you and the person you have had a meeting with are going to have a gruelling 3 days of literally talking to 100's of people and both of you are not going to have time to remember what was discussed, so there is nothing wrong in making a few notes either during or after the meetings. This also makes it easier when you email them to follow up or with a proposal.
After WTM London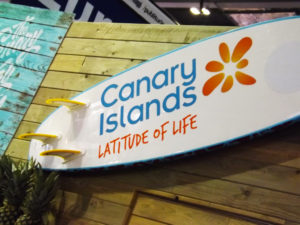 You're going to be exhausted after your three full days at the World Travel Market, it's advised that you take a day to yourself to just relax.
24. Follow Up on Meetings
Start following up on all your meetings from WTM London, whilst it's fresh and exhibitors are still keen to work with influencers. Send everything that you have promised and a little reminder about what you discussed and what you can offer. If you are really organised and not too exhausted you could do this when you get home during the World Travel Market but don't worry if you leave it for a day or two after the event as exhibitors will be super busy during WTM London as well and will probably take them a few days to catch up on the work that they missed out on.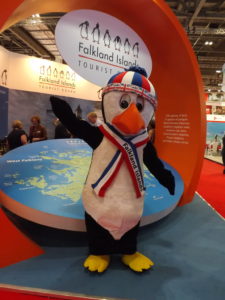 25. Follow up on other Business Cards
For the business cards, you collected, because you weren't lucky enough to get a meeting with the exhibitors. Send an introductory email to them, including your media kits and links to your blog and social media platforms and discuss how you could potentially work together.
26. Update your database
Rather than have a million business cards just gathering up dust, why not create an excel database with the necessary contact details on as it always comes in handy for the future and any future projects that you may work on.
Other Helpful Tips for World Travel Market Media Attendees
27. Sign up for the WTM Influencer Group on Facebook
28. Try and attend Traverse WTM Pre-Social
I hope that you have found this post helpful and if you see me at the World Travel Market London by all means please come over and say hello, I love to meet new people.
London Blog Posts
If you're visiting London for the first time or you have a few days before or after WTM London, check out my London Travel Series.