Living in the heart of London, I must admit that my exploration of this vibrant city was often limited to routine paths. However, as a passionate travel content creator and a movie buff, I've decided to embark on a thrilling summer challenge: to uncover the hidden treasures of London's film locations. The result? A captivating blend of movie magic and iconic landmarks, perfect for both locals and tourists to discover all year round. Join me on this cinematic journey through 11 enchanting London film locations that are sure to ignite your sense of adventure and make you wanna binge watch all the movies mentioned in this post…

Disclaimer: One Epic Road Trip is a participant in the Amazon Services LLC Associates Program, an affiliate advertising program designed to provide a means for sites to earn advertising fees by advertising and linking to Amazon.com. As an Amazon Associate, I earn from qualifying purchases.
London Film Locations for Movie Buffs
1. Notting Hill: A Colourful Tour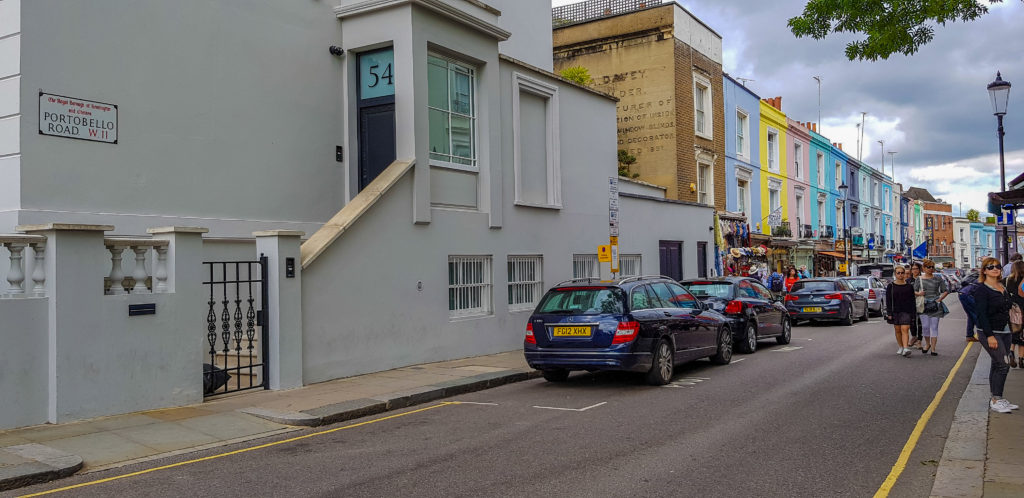 Notting Hill is an Instagramable gem nestled within the city of London, known for the world-famous Notting Hill Carnival, Colourful houses and eclectic Portobello Road Market. Nottinghill has been a prime spot for London film locations, it has charmed audiences in films like Paddington Bear 1 and 2, as well as the beloved classic Notting Hill starring Hugh Grant and Julia Roberts.
Ways To Get to There: Notting Hill Gate Tube Station
2. The Natural History Museum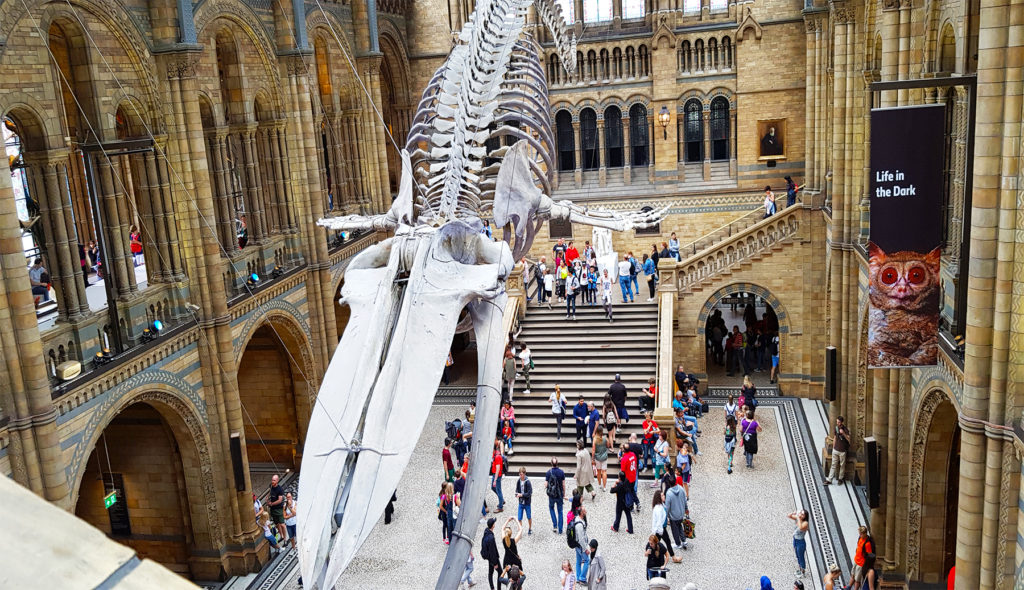 Step back in time in history and enjoy the natural wonders where dinosaurs, mammals, and insects await your visit at the Natural History Museum. This free-to-visit attraction has appeared on the silver screen and has graced the big screen in 14 films, including favourites like Paddington Bear, Night At the Museum 3, Marvel's The Eternals, Tom Cruise's The Mummy and Lara Croft: Tomb Raider (2001) just to name a few, which is why it's number 2 in our London Film Locations.
Ways To Get to There: South Kensington Tube Station and Knightsbridge Tube Station
3. Buckingham Palace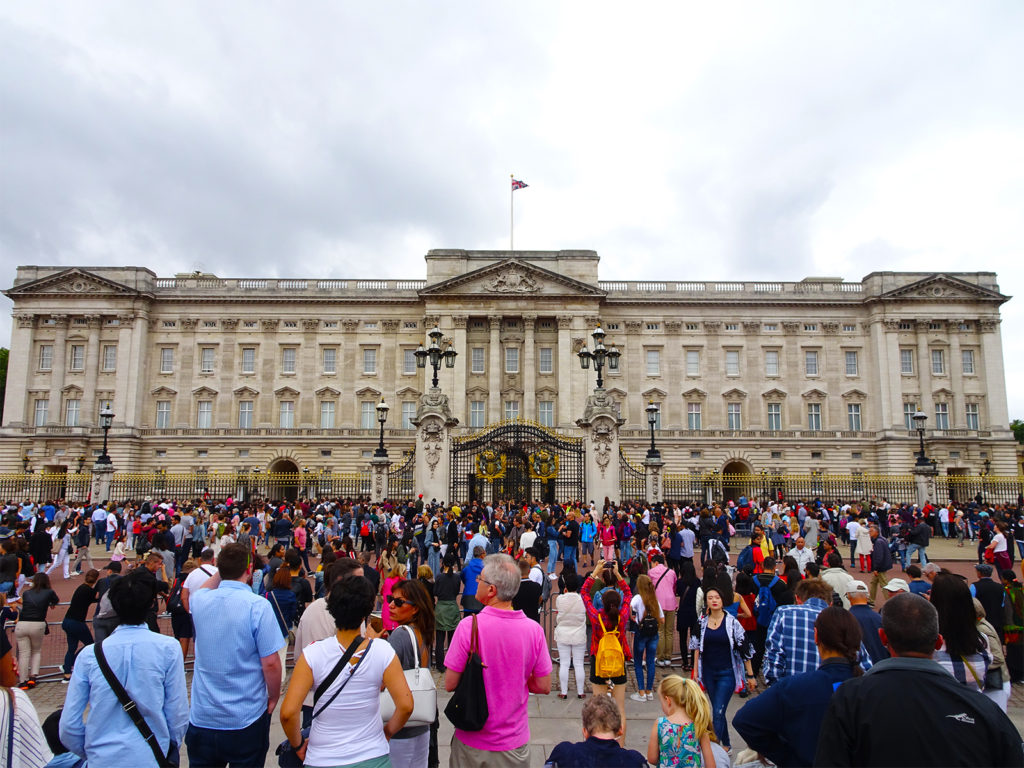 Buckingham Palace takes centrefold as the regal abode of past British monarchs and current royalty and stands as an emblem of British history and elegance. This iconic landmark welcomes visitors from all over the UK and the world seeking a glimpse of the Royal Family or a Buckingham Palace Tour. Having featured in over 28 films including The BFG, Disney's Mary Poppins Returns, James Bond's Die Another Day, National Treasure: Book of Secrets, Johnny English, The Queen, The Iron Lady and even The London Olympics 2012 James Bond sequence with the Queen for the opening ceremony.
Ways To Get to There: Victoria Tube Station, Green Park Tube Station and St. James Park Tube Station,
4. Piccadilly Circus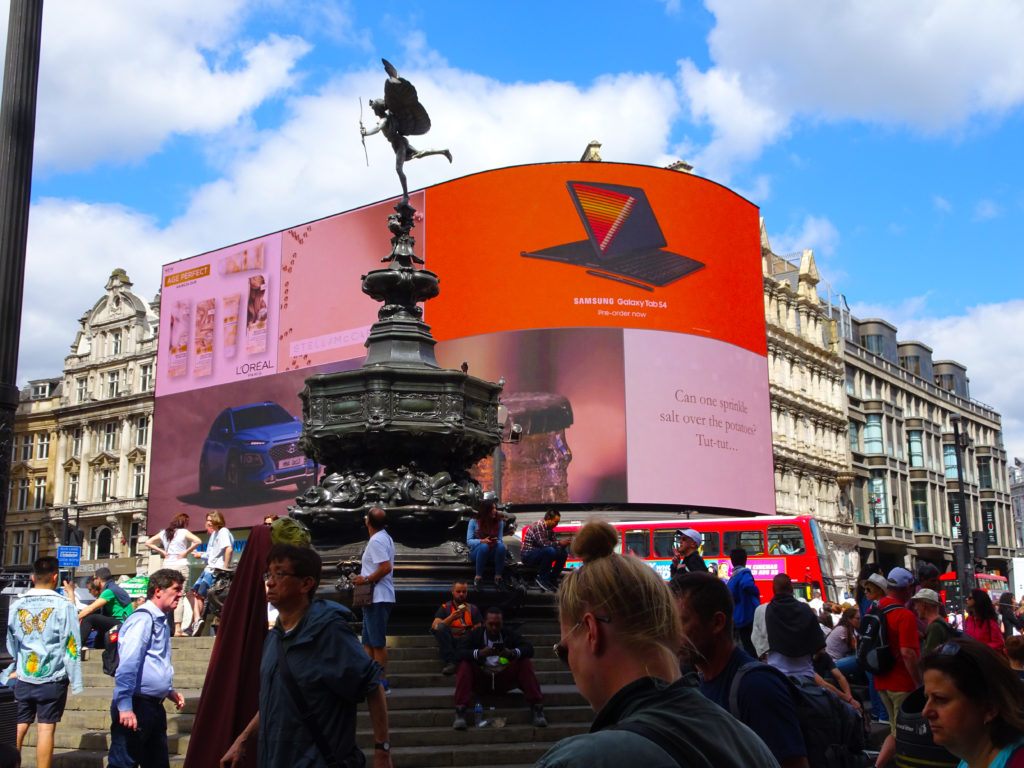 Piccadilly Circus is at the heart of London's West End and is a must-see for any traveller. From Ripley's Believe It Or Not to the theatre district, this vibrant location has dazzled in over 50 films, including Harry Potter and the Deathly Hallows Part 1, Austin Powers, The Dark Knight, The Football Factory, Trainspotting and Furious 6 just to name a few.
Ways To Get to There: Picadilly Circus Tube Station, Leicester Square Tube Station and Green Park Tube Station.
5. Trafalgar Square

Trafalgar Square has a lot of history, it was named after Britain's victory back in 1805 after the Battle of Trafalgar. It's a short 10-minute walk from Picadilly Circus and has played host to many events including Chinese New Year, Pride in London and even Carol Singing under the Christmas Tree which is an annual gift from Norway every year.

There is plenty to see in Trafalgar including Nelsons Column, the Trafalgar Square Lions, 2x fountains, various statues, the Trafalgar Square Police Box which was the smallest police station in London, The National Gallery and the Portrait Gallery.

Trafalgar Square is number 5 in our London Film Locations because has appeared in 48 movies which include; Wonder Woman, Captain America; The First Avenger, 28 Weeks Later, 101 Dalmatians, The Core and Edge of Tomorrow. Trafalgar Square is probably one of the most recognisable of the London Film Locations.
Ways To Get There: Charing Cross Tube station, Leicester Square Tube station and Embankment Tube station or you can walk there from Leicester Square.
6. Kingscross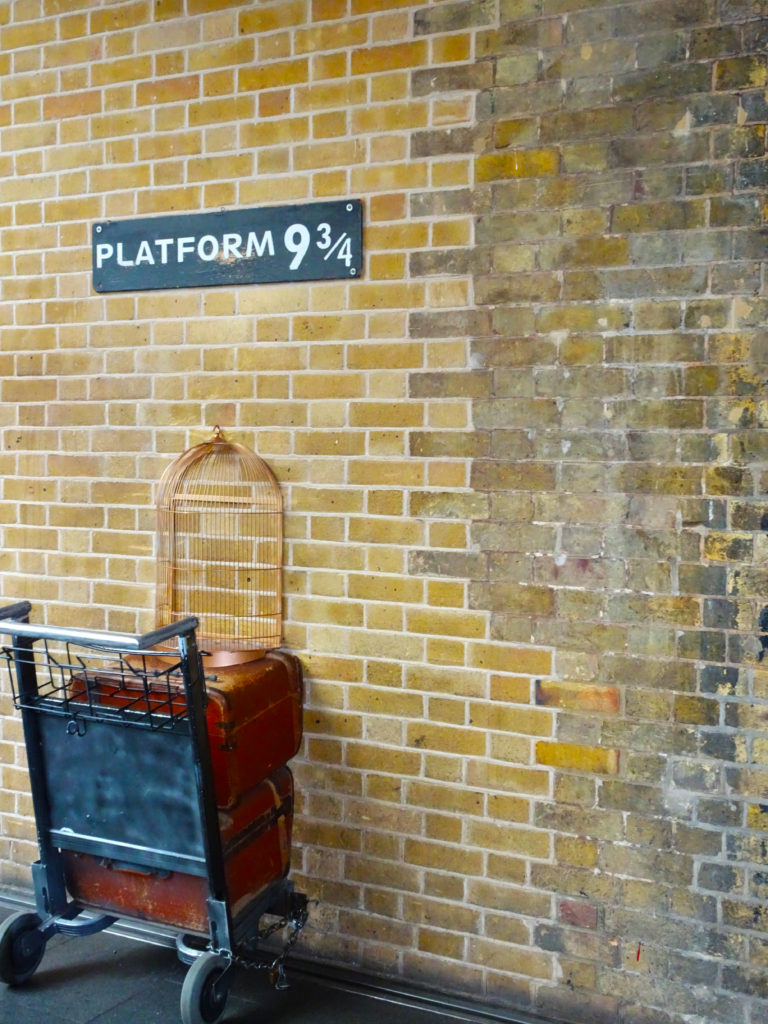 Perhaps better known as the Location for young wizards and witches to depart on the Hogwarts Express on Platform 9 3/4 and the Harry Potter store. Kings Cross has appeared in at least 11 other movies this is another of the London film locations for the Wonder Woman as well as 4x Harry Potter Movies, The Woman in Black 2, The Imitation Game and Mission Impossible; Rogue Nation.
Ways To Get to There: King Cross St. Pancreas Tube Station or Euston Rail Station
7. Westminster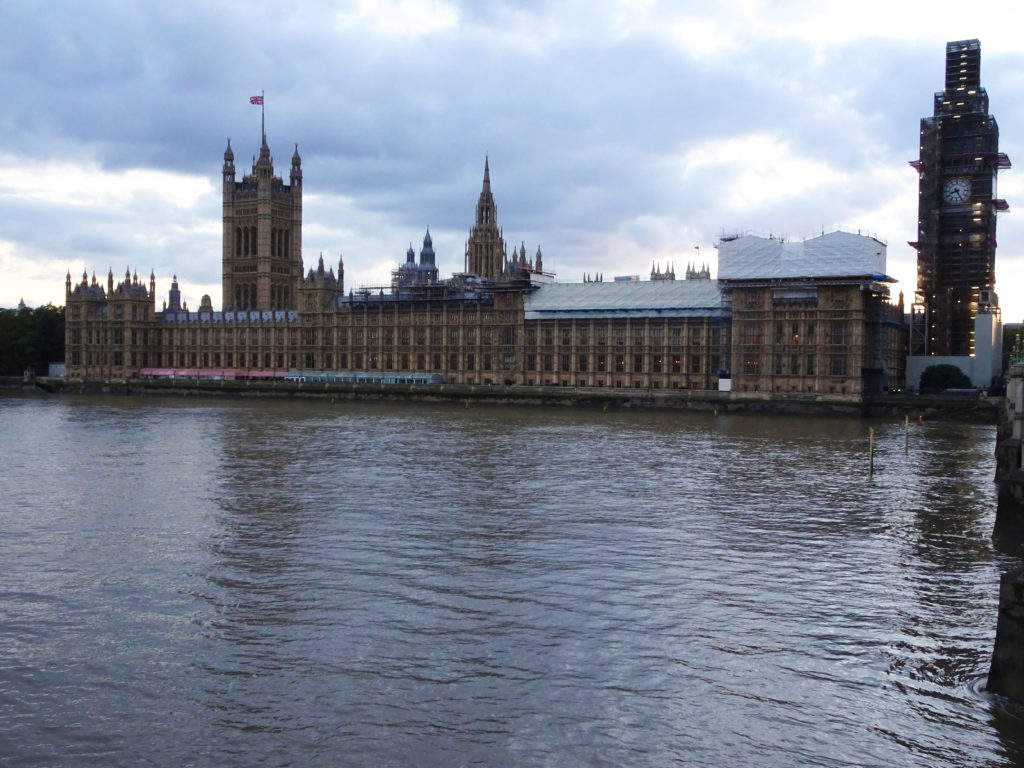 Westminster, home to iconic landmarks like the Houses of Parliament, Big Ben, Westminster Abby and Westminster Bridge, boasts a rich historical tapestry including the Gunpowder Plot. This revered location has starred in 40 films making it a haven for filmmakers when it comes to London film locations.

Some of the films this location has appeared in include; Suffragette, The Iron Lady, 28 Days Later, Transformers; The Last Knight and V for Vendetta.
Ways To Get to There: Westminster Tube Station, Waterloo Tube Station or you can walk there from Waterloo.
8. South Bank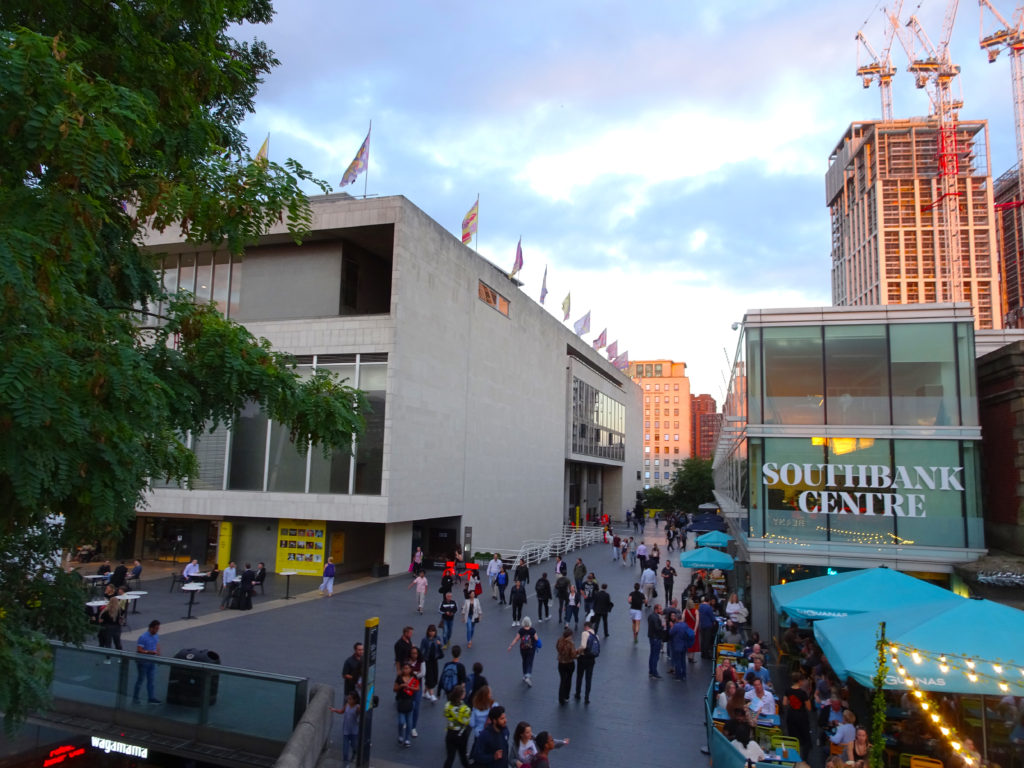 One of the most popular London film locations in London to visit for tourists, locals and filmmakers alike, is South Bank, a hub of creativity, that entices visitors with attractions like the London Eye, Shreks Adventure and the National Theatre. The London Dungen, the Haywood Gallery and the National Theatre, there are also many restaurants and hotels.
South Bank is one of those locations that is just picturesque during the day and night highly Instagramable and a great film Location. It has appeared in over 75 movies including; Harry Potter, James Bond; Spectre, Thor; The Dark World, Fast and the Furious 6, About Time and Guardians of the Galaxy just to name a few…
Ways To Get to There: Waterloo Tube Station, Westminster Tube Station or you can walk there from Westminster
9. Tower Bridge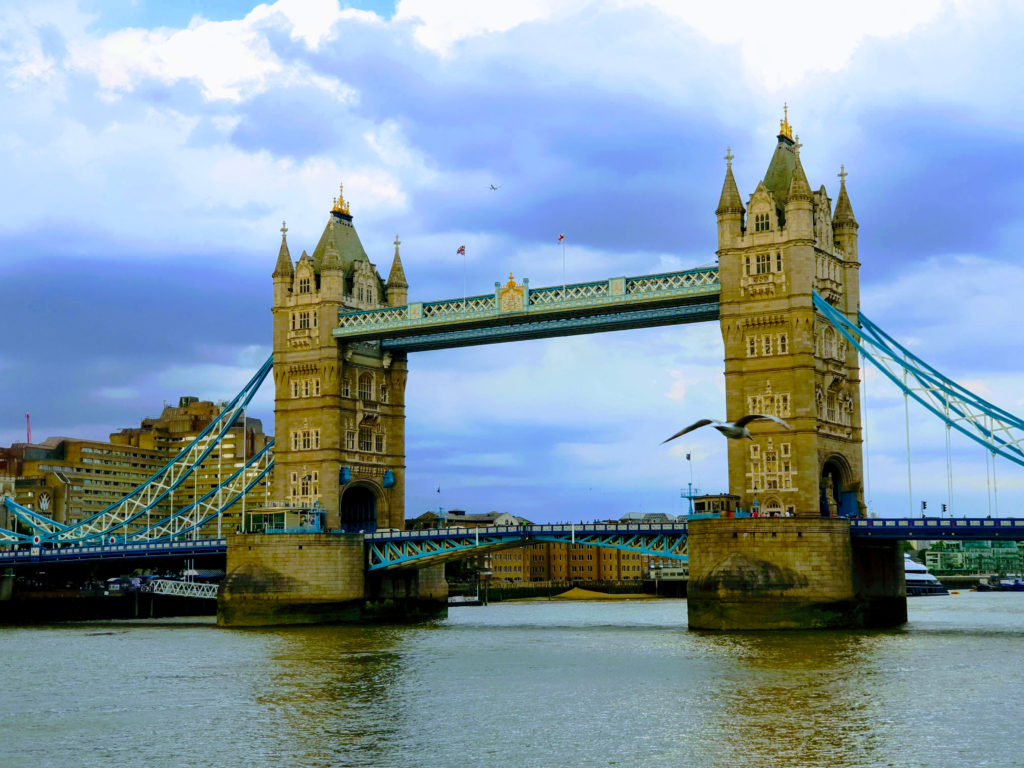 Tower Bridge, an architectural masterpiece, and one of London's most iconic landmarks has stood tall for 137 years and although it has seen many changes in that time both on it and around it, Tower Bridge remains the gateway for vehicles and pedestrians to cross, the bridge even rises on occasion for boats to pass the underneath on the River Thames.
This iconic landmark has appeared in over 110 movies including Wonder Woman, Mission Impossible, Paddington Bear 2, Lara Croft Tomb Raider, Bridget Jones; The Edge of Reason, The Mummy Returns, Spice World the Movie and many more…
Ways To Get to There: Tower Hill Tube Station, Fenchurch Street Tube Station and London Bridge Tube Station
10. Canary Wharf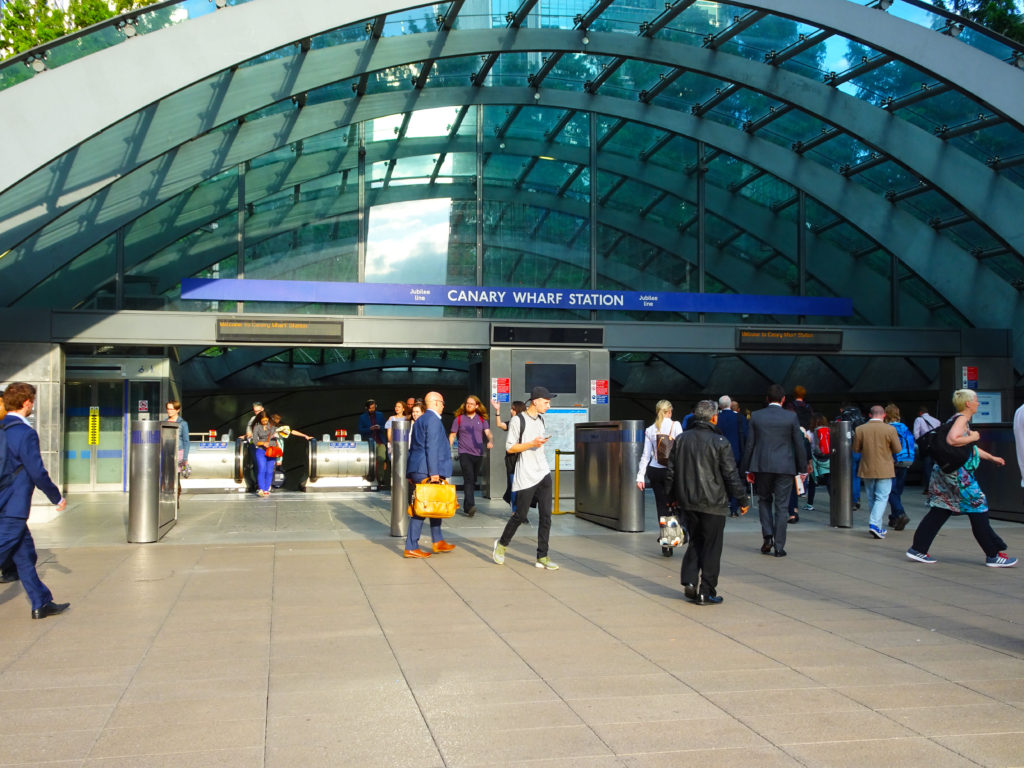 Canary Wharf, is a thriving business district, that has embraced transformation and found its way into the spotlight over the years filled with lots of trendy restaurants, bars and a mall.
The area itself has also been featured in 50 films including Casino Royale, Batman Begins and Love Actually. Most surprisingly Canary Wharf Train Station is probably one of the unlikeliest London Film Locations that you would expect to be featured in a galaxy far, far away but it actually featured in  Rogue One: A Star Wars Story.
Ways To Get to There: Canary Wharf Tube Station or you can use the DLR
11. Greenwich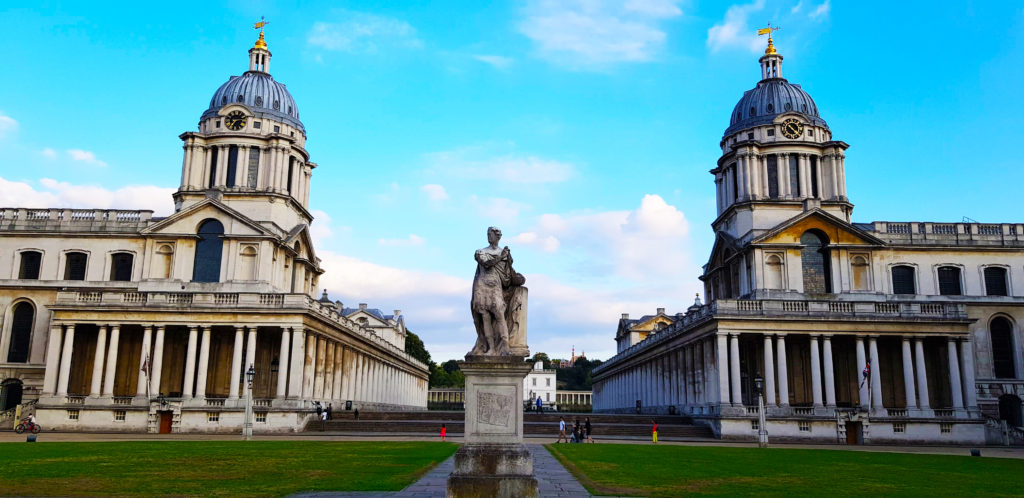 Greenwich is the third of our London film locations nestled along the Thames, beckons with attractions like The Royal Observatory, The National Maritime Museum, The Cutty Sark, Up at the O2 and the Market just to name a few.
Greenwich has also appeared in 43 films including Thor; The Dark World, Les Miserables, Gullivers Travels, Pirates of the Caribbean: On Stranger Tides, The Kings Speech and Four Weddings and a Funeral
Ways To Get to There: North Greenwich Tube, MBNA Thames Clipper, Emirates Cable Cart and the Cutty Sark DLR
Other Notable London Film Locations
London Skyline – The London Skyline has appeared in many movies
The Tube and London Underground – There have been a few movies filmed using London Tubes and in the underground including Bourne Ultimatum, Creep and Sliding Doors.
All Saints Church in Fulham – This was featured in the 70's version of the Omen
Unlock the Magic of Iconic London Film Locations
Whether you choose to do these locations in a day or over the course of a few days, you'll embark on a captivating journey throughout London's enchanting film locations, where history, culture, and imagination combine. Whether you're a local seeking a new perspective on London or a tourist ready to explore, these cinematic landmarks offer a glimpse into a world of magic and wonder of the Silver Screen. As you traverse through the streets and immerse yourself in these iconic settings, let the spirit of movies guide you on a memorable adventure through the heart of London.