In the heart of Mallorca, Alcudia is a holiday gem that has captured my heart during two unforgettable summer seasons. As a former hotel entertainment manager and travel content creator, this charming beach town has been the backdrop for cherished memories. Alcudia is one of my all-time favourite destinations. Join me as we explore the top 16 things to do in Alcudia.
Activities In Alcudia
1. Horse Riding In Alcudia
Venturing off the beaten track is a must in Alcudia, and there's no better way to do it than with Ranxo Ses Roques. Run by some good friends of mine, this ranch offers guided horse riding tours that cater to all levels of riders. From pony rides for the little ones to woodland adventures with experienced guides, Ranxo Ses Roques ensures a safe and enjoyable experience for all. Plus, the post-ride visit to the petting zoo is a delightful bonus.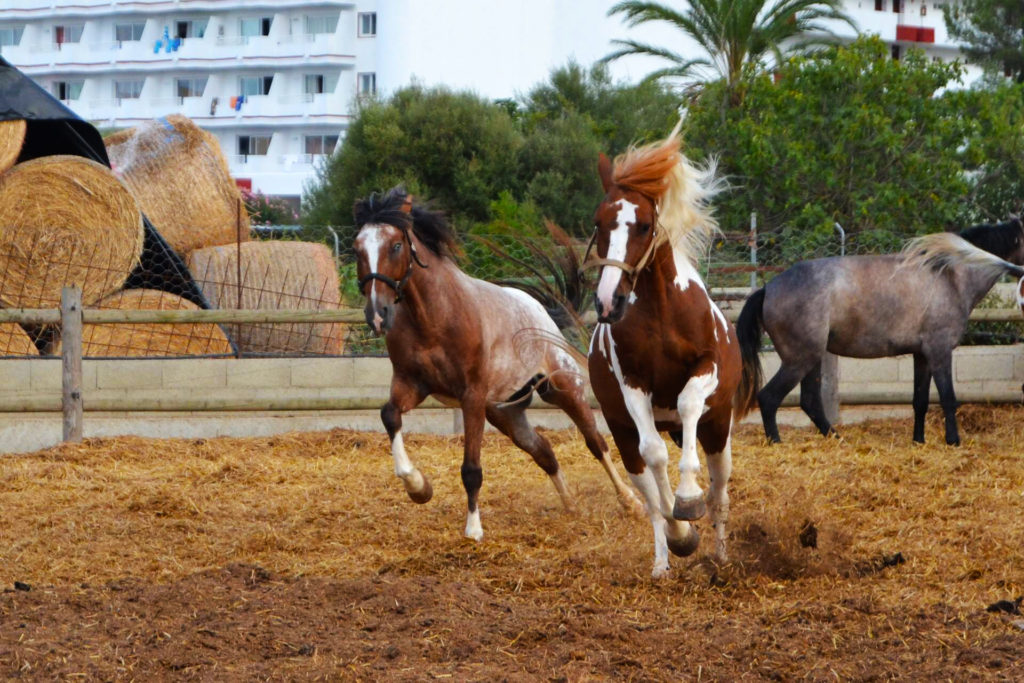 Please Note: If you are based at a hotel in Alcudia, then you can arrange to be brought to and from your hotels at no extra cost, Contact Ranxo Ses Roques to discuss.
2. Go To The Hydro Waterpark
Mallorca is renowned for its cycling opportunities, and Alcudia is no exception. With its breathtaking scenery and cycle-friendly atmosphere, it's a cyclist's paradise. During my time in C'an Picafort, I explored the north of the island on two wheels every Sunday, even embarking on the challenging Ironman cycle route for charity. While I can't provide specific route recommendations, do check local bike shops for the best deals. I personally found Huerzeler Bicycle Holidays Station Can Picafort to be a reliable option for high-quality bikes.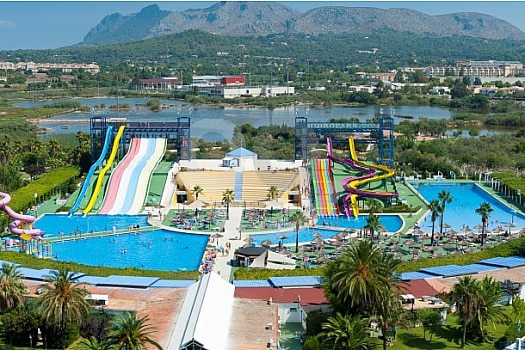 Top Tip: The Hydro Park will get busy during the main season, so consider going first thing in the morning and then doing something else in the afternoon. Also if you do go in the afternoon bring a T-shirt to put on in the water as the sun will be at its hottest.
3. Paintball
Paintball enthusiasts, this one is for you! Just a short walk from Ranxo Ses Roques lies Paintball Xzone, where you can engage in thrilling missions while enjoying the beautiful Mallorcan outdoors. Affordable and safe, it's a fantastic way to bond with friends and family and make memories. They even offer hotel pickups if you're staying nearby. When I worked in Alcudia and C'an Picafort, I would take holidaymakers to paintball twice a week.

4. Cycle

Alcudia has its very own waterpark, this is a great day out for the whole family with big slides and a wave pool, make sure that you bring some sun cream, bottled water and even some snacks if you aim to spend the whole day there.
5. Go For a Ride on the Tourist Train
This might sound cheesy but taking the tourist train is a great way to explore Alcudia and find locations that you might not necessarily find whilst on foot in Alcudia. It's also a great way to find out some of the history surrounding Alcudia, as there is commentary whilst you go around on the train.
Relax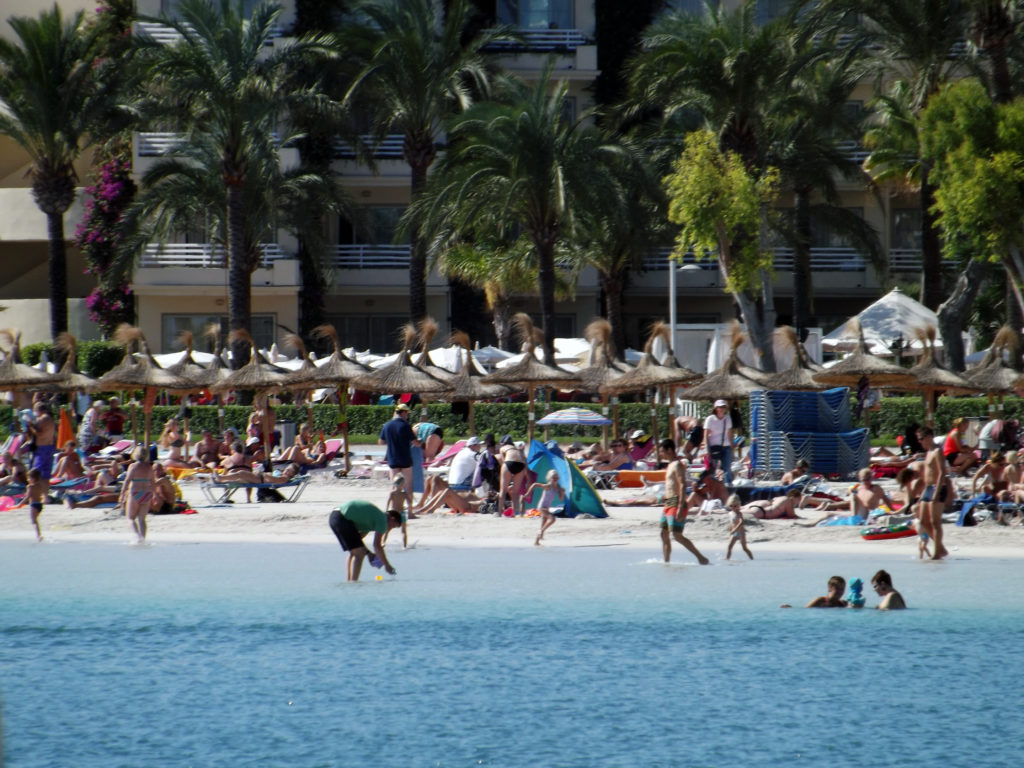 6. The Beach
One of the Best Beaches in Mallorca is on the Alcudia stretch. The water is shallow enough that you can walk out quite far, and the fish swim past your feet. You can also walk from Port d'Alcudia Beach and follow it all the way up just past C'an Picafort with plenty of restaurants and bars along the way. There is also the opportunity to do some watersports for those that are more active.
Note: If you're the type of person who spends their days at the beach on a sun lounger, it would work out cheaper to purchase a mini lounger or beach mat/towel and a sun umbrella from the local shops whilst you're there, as renting one out every day even for two days can work out quite expensive.
7. The Harbour
This impressive harbour hosts boats and yachts, some are even owned by celebrities and millionaires. There are plenty of restaurants and bars as you walk along the harbour.
Historical Sights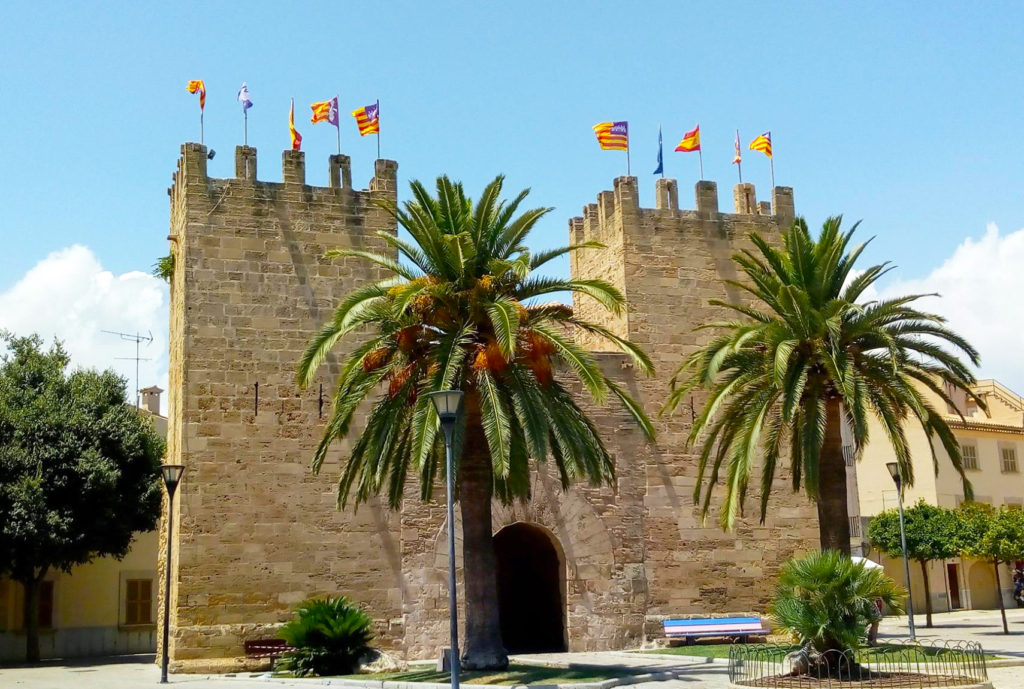 Alcudia has a lot of history which dates back to 2000-1300 BC which includes; Pirates, the Roman Empire, Kings and more. Alcudia has so much history that you could spend hours in the old town of Alcudia just exploring.
8. Roman Ruins of Pollentia
The Romans were a big part of Alcudia's history and there are several archaeological excavations sites to visit as well as the remains of a Roman theatre which is the smallest roman theatre found in all of Spain.
9. The Medieval Town Of Alcudia (Old Town)
Surrounded by a fort, this very instagrammable location allows you to walk the walls of the fort, explore the narrow streets, visit shops and restaurants as well as venture into the Church of Sant Jaume. This medieval town is perfectly restored and well maintained and is free to enter.
Shopping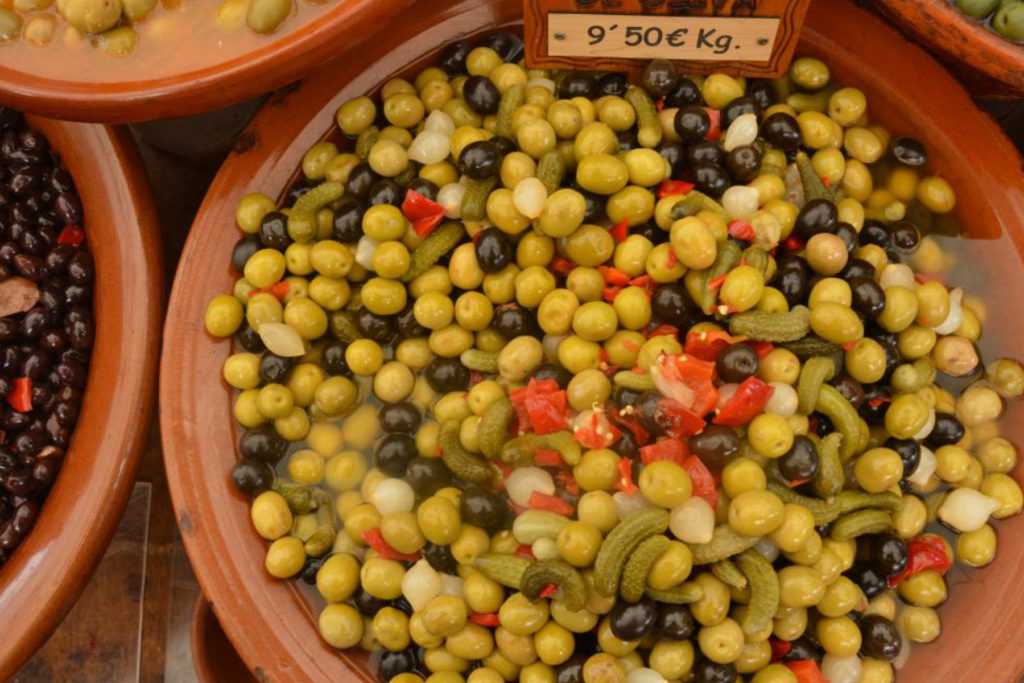 10. Old Town Market
The old town market runs every Tuesday and Sunday from 8:00 am to 1:00 pm. This is the place to go to buy fresh food, handbags, shoes, clothes, toys, handcrafted items and more. You can actually haggle the price down at this market on some of the market stalls which is good fun.
11. Night Market
The Night Market runs during the summer season from around 5:30 pm till 11:00 pm along the harbour, although not as big as the main market, this is more of a crafts and holidays gifts type of market.
Places To Eat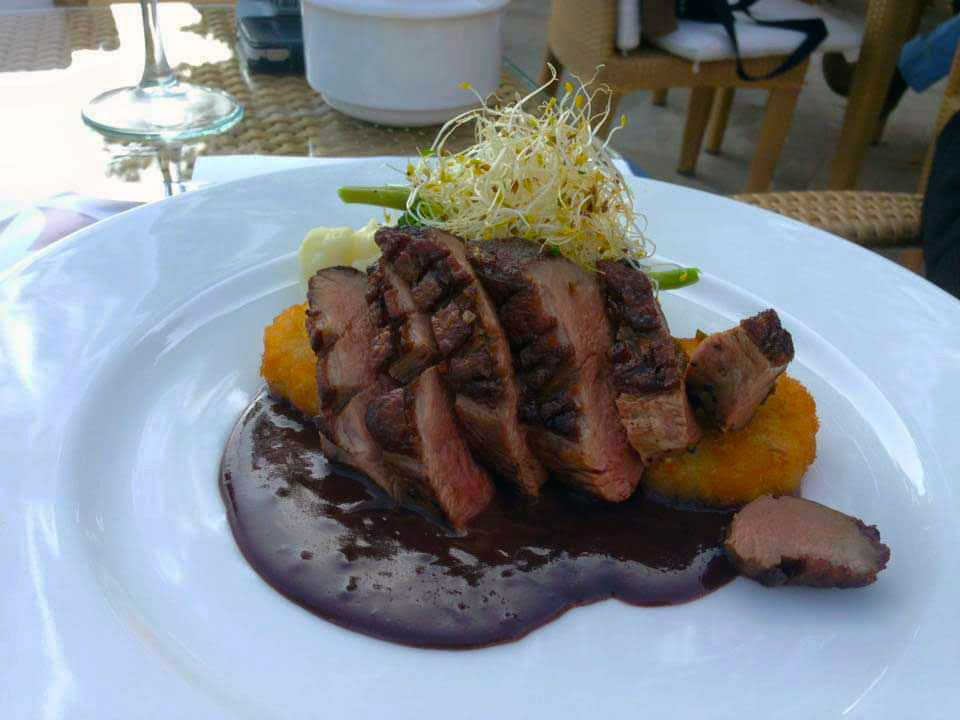 12. Restaurants
Alcudia and Port d'Alcudia offer a wide range of dining options, from fast food to fine dining. Here are some personal favorites:
Tratoria Italiana S'Espiga has amazing Italian food from €5 and the portions are so big it will literally put you into a food coma.
Varadero Restaurante tasty Spanish Tapas bar and restaurant with amazing views from all angles of the harbour pier.
Dakota Grill and Bar is an American-style bar selling everything from BBQ steak, chicken and ribs
Casa Del Dragon Chinese Buffet – Tasty Chinese buffet but you can also order a set menu
The Terrace – This is proper British Fish and Chips, a very tasty run restaurant and the owners and lovely.

You may also find my latest blog post 5 Must Try Restaurants in Alcudia to try.
Pubs,
Bars & Clubs

in Alcudia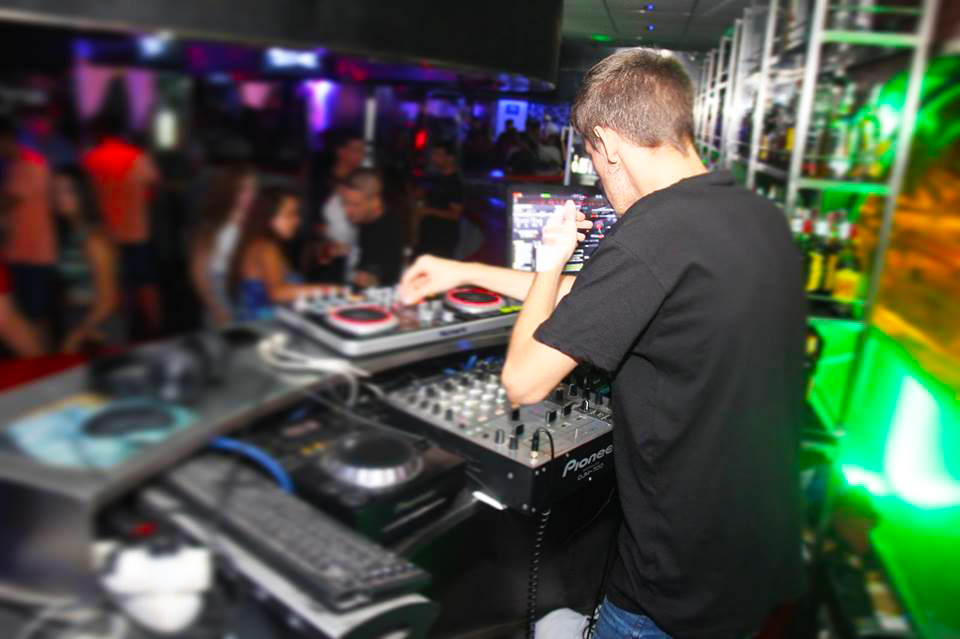 13. Themed Pubs and Bars
Alcudia and Port d'Alcudia have so many themed pubs from British pubs, German pubs, Irish bars, music venues, karaoke bars, sports bars and of course Spanish bars, below I can recommend a few bars for you.
Jolly Roger – This is a great party pub, with live music, DJs and of course a swimming pool.
Legends – This is an international sports bar showing all sporting events on 5 screens and has the biggest collection of signed sports memorabilia on the island.
Woody Wood Peckers – Fancy a bit of a Quiz or Karaoke then this is your bar.
14. Clubs and Bars at the Pyramid In Port d' Alcudia
Alcudia's nightlife is dynamic, and the Pyramid in Port d'Alcudia is the place to be. Explore various clubs, including Twenty's, Unikool, Baladas, Unik, and Apel's owned by Groupo Magic, each offering its unique atmosphere and music.
Alcudia has decent nightlife although not as wild as Magaluf (which is probably a good thing). If you want to party with the locals and holidaymakers then the best thing to do is to head to the pyramid in Port d'Alcudia (locals call this Magic because the majority of clubs inside are owned by Groupo Magic) This is where you can find a whole host of clubs including:
Twenty's – which has more of a chill vibe to it and is great for pre-party drinks (Ground Floor owned by Groupo Magic)
Unikool – which is a trendy pub and another venue great venue for pre-party drinks (Ground Floor is owned by Groupo Magic)
Baladas – For Karaoke in between going to the dancing in the clubs (The first floor owned by Group Magic)
Unik – This is a nightclub that plays mostly Spanish chart music and the occasional international dance floor anthem. (The first floor is owned by Groupo Magic)
Apel's -My personal favourite nightclub in Alcudia, Malik the General Manager and all his team including the bar staff, street PR Team, Security and the DJ are all so friendly and really do have great customer service. The DJ's music is on point and there is never a minute that you want to leave the dance floor, in my opinion, this is the best place to be in the pyramid and the drinks are a decent price. (The First Floor is owned by Groupo Magic)
Banana Club – Personally, I only went to this place twice, in two seasons. It's not a bad club but the drinks are quite pricey and the PR staff will jump on you as soon as you get near the pyramid and you'll spend most of the night queueing if you're a holidaymaker to get into this club. (The top floor – Independently owned)
Something Different In Alcudia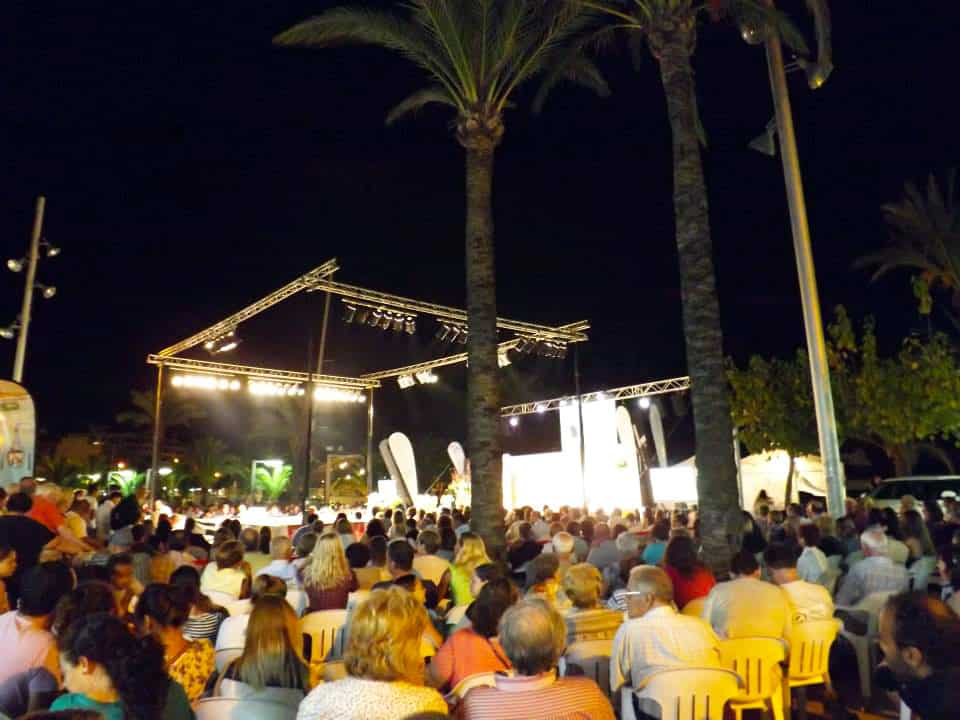 15. Attend a special event
The Spanish don't need an excuse for a party and that's the case in Mallorca, there seems to be a fiesta every month. Alcudia celebrates many fiestas throughout the year, which are always great fun to take part in. Alcudia also hosts various other events throughout the summer season including Triathlons, fashion week and beach parties.
16. Explore the Island
Once you have explored Alcudia it's worthwhile thinking about either booking an excursion, hopping on a bus or even renting out a car for the day as Alcudia is a pretty easy location to get from A-B. There are plenty of places to visit for shopping there is Festival Park, Palma and Porto Pi just to name a few. There are also a few shows to watch and other trips to take to see the Caves of Drach or even the Aquarium.
Have you been to Alcudia or thinking of going? Let me know what you think of it.