What I love about the Mallorcan's is that no food is ever wasted and everything they make can be used for another recipe. I previously gave you a tasty recipe for Trampo the Mallorcan Summer Salad in the post I am going to give you a recipe for Coco De Trampo, which takes the Trampo recipe to a whole new level.
What is Coco De Trampo?
Coco De Trampo is another summer recipe from Mallorca, that can be eaten as a starter or served as part of a tapas menu, this tasty recipe is suitable for everyone.
PREP TIME: 2 Hours (Making The Dough and Trampo) | COOK TIME: 25 minutes | TOTAL TIME: 2 hours 25
Coco De Trampo Ingredients
Ingredients For the Trampo
4x Big Tomatoes
1x Large White Onions
2x Large Long Green Peppers
100 ml of Extra Virgin Olive Oil
Sea Salt
Black Pepper Pepper
Fresh Parsley
1x Lemon
Note: Ingredients Based on 4+ people
Ingredients for the Flatbread
(300g) 2 ½ Cups of Flour
75ml of Extra Virgin Olive Oil
150ml of Warm Water
2x tsp of Yeast Powder
1x tsp of Sea salt
2x tsp of Herb's de Province (optional extra)
How To Make the Flatbread
Make sure that your hands are clean
In a large bowl combine the flour, salt, herbs de province and yeast. Make a hole/well in the middle and pour the olive oil and warm water into it. start mixing the doe into the liquid and keep kneading it all together until it becomes a smooth dough (not sticky).
Place a tea towel over the bowl and put the bowl into a warm place for at least 45 minutes to an hour until the dough doubles inside.
Remove the dough from the bowl and place it on a clean floured surface. Begin to knead it with your hands, dust it with flour when needed and with a rolling pin gradually flatten the dough out.
Then place the dough onto a baking tray and make sure that the dough reaches all four corner of the baking tray.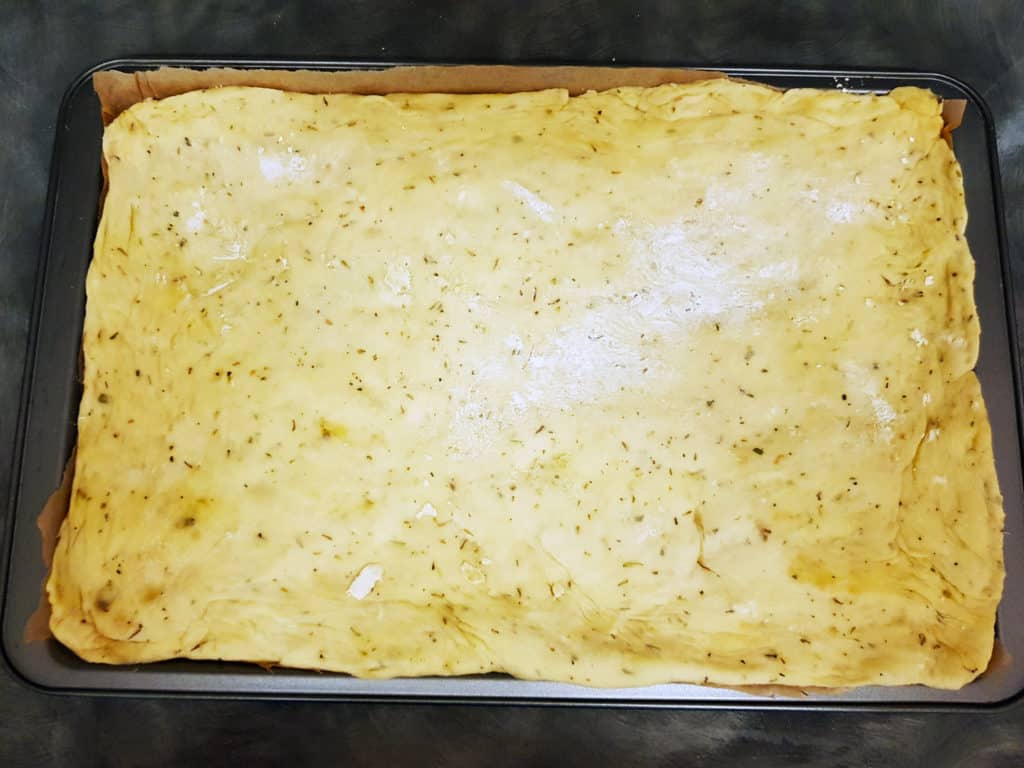 How To Make The Trampo Topping
Follow the instructions as explained in my previous post on Trampo: The Mallorcan Summer Salad Recipe (Don't worry this recipe opens in a new tab)
Drain the liquid from Trampo in a sieve (make sure this is well-drained).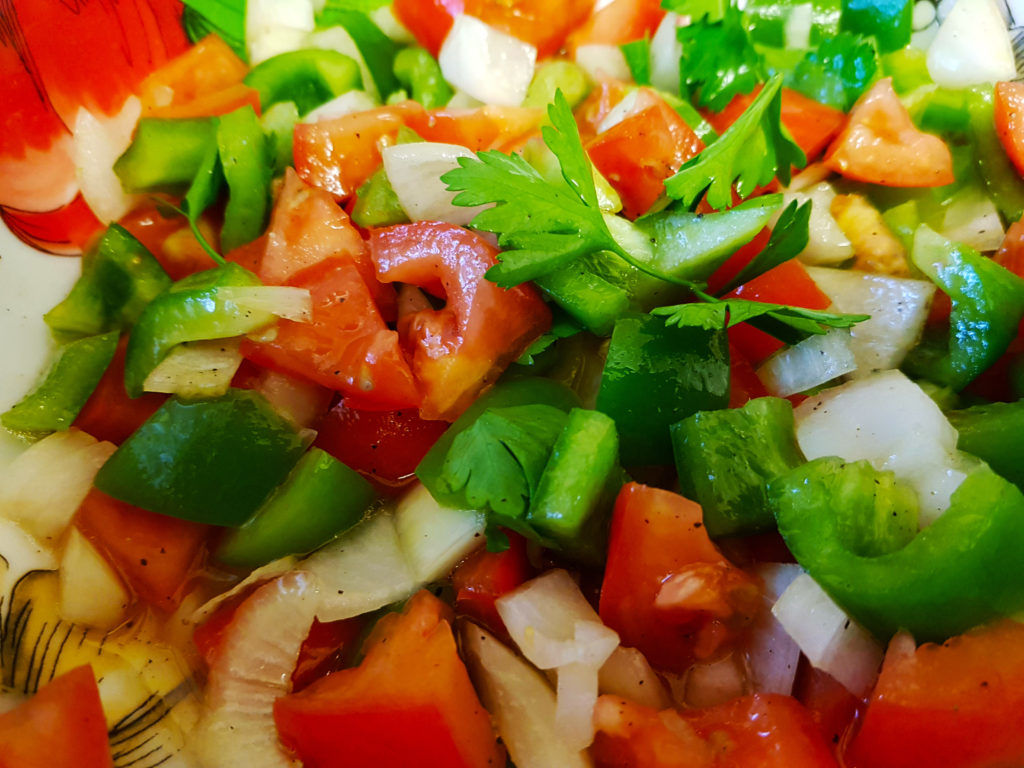 Bringing the Coco De Trampo Ingredients Together
Pre-heat the oven the 325 Degrees F (Gas Mark 3)
Spread the drain Trampo across the dough evenly and place it into the oven on the top shelf.
Bake the Coco De Trampo for 25 minutes until the crust is crunchy and the vegetables are lightly toasted but still soft.
Remove from the oven and allow to cool at room temperature and cut into rectangular portions (as done in Mallorca)
If you tried this I would love to hear what you thought about it also be sure to check out the rest on my blog.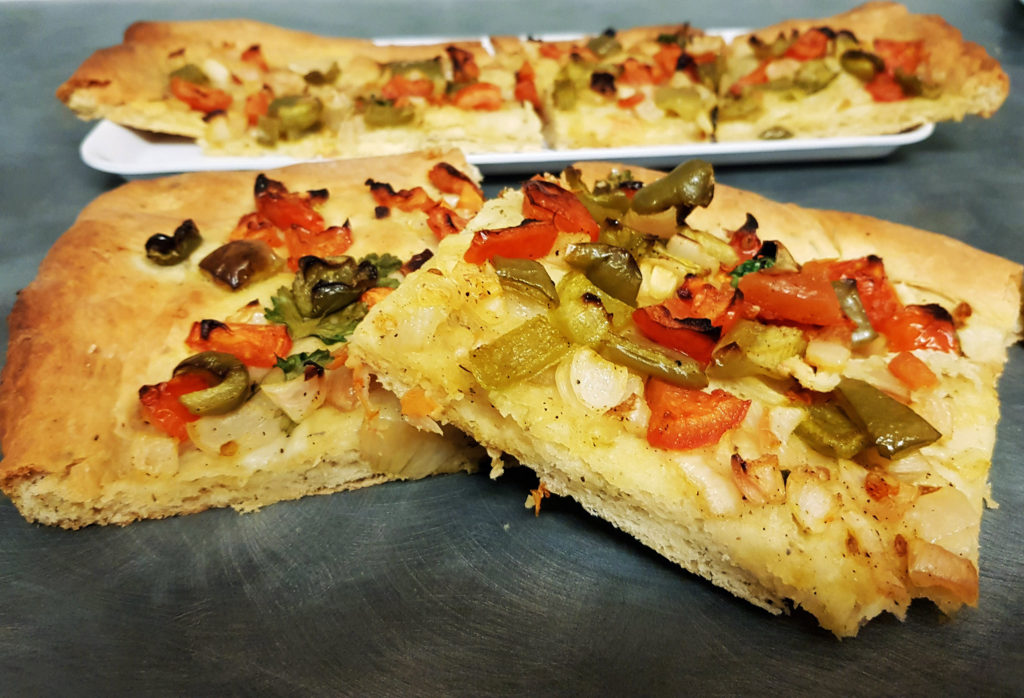 Other Mallorca themed Blog Post's You Might Like