The first thing that everyone thinks of when it comes to seeing evening entertainment in Mallorca, is an evening in the Hotel or a bar watching a cabaret act or the resident entertainer performing. But what a lot of people don't realise is that Mallorca hosts some amazing productions shows which rival that of London's West End, New York's Broadway and even the Hotel Shows in Las Vegas. One show that does exactly that and is brand new for 2019 is The Six Tenors Toreador, which I recently went to see.
What is The Six Tenors Presents Toreador About?
The Six Tenors Toreador is a pop-opera show with a touch of comedy. This production is from the team at Romantic Corporate who provide some of the best-touring shows and performers on the island and is also co-written by the very talented George Pena who also performs in the show.
Skilled Performances
Although the show is named The Six Tenors, the show itself had 13 very talented performers on stage. Obviously, our 6 main tenors and sopranos including; MJ Kellerman, Gustav Smit, Andre Smuts, Tiaan Strauss and George Pena each with their own unique vocal abilities and stage presence made these 6 Tenors worthy of a standing ovation. Not forgetting the comedy timing of funnyman George Pena.
The 6 Tenors were not the only ones on stage, throughout the whole show they were accompanied by 5 very talented musicians known as the Moonlight Orchestra along with the Music Conductor, these guys were just none stop throughout the whole show.
The show would not have been complete without special guest performer Anais Cruz equally as talented as her male counterparts, she also gave an amazing solo performance as well as complimenting The Six Tenors whilst duetting with them.
In my personal opinion, the whole team truly gave a 5-star performance throughout the whole show.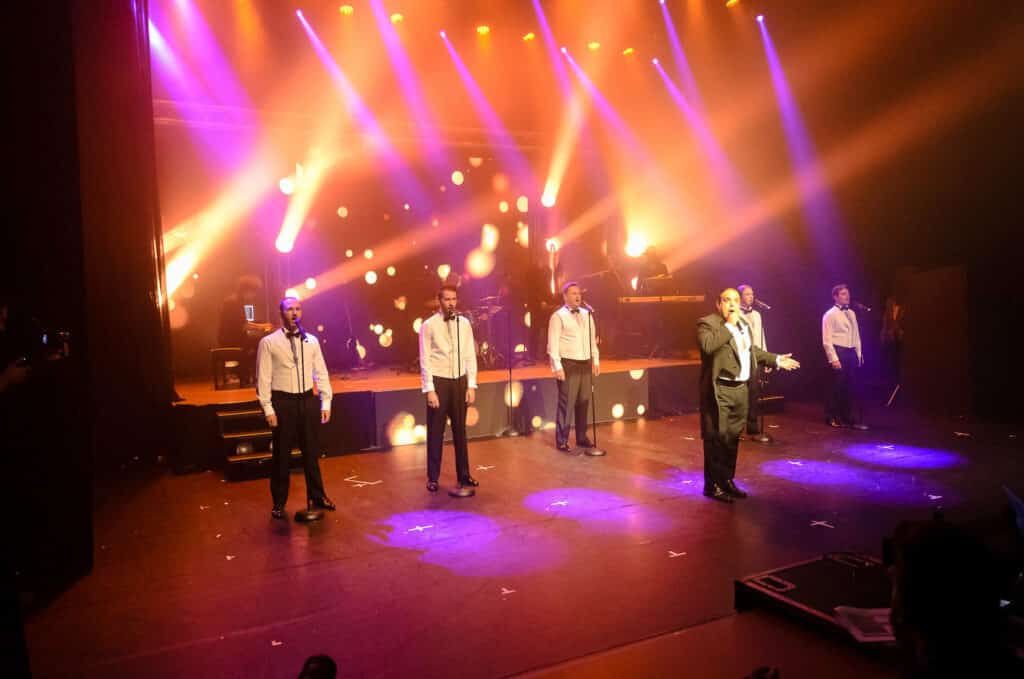 Final Thoughts on the Show
The Six Tenors Presents Toreador show is a not to be missed show. Exclusive to Mallorca for 2019, from what I have seen this is a show which will be back for many seasons to come and will become as popular as other internationally known shows on the island such as Pirates, Pirates Reloaded and Son Amar.
Where Can You See The Six Tenors Presents Toreador Show?
The Six Tenors Tenors Toreador can be seen every Tuesday at;
Address: The Auditori De Peguera
Carrer dels Pins, 17,
07160 Peguera,
Illes Balears, Spain
Time: 21:30 pm
Ticket Price: 18€
Note: This is a summer production, as the island is seasonal for holidaymakers but I am sure will be back next year due to the success of its first season.
Below Is a promo for the show.
NOTE: I do not own any of the images in this blog post and they were provided to me via the Production team.
Other Blog Posts That You Might Like