It's pretty much safe to say that if you are going to visit the Colosseum then you'll also pay a visit to the Roman Forum and Palatine Hill as it's all included in your ticket. Whilst it's clear that the Colosseum is the main attraction for most visitors, because of the epic stories and history involved, the Roman Forum and Palatine Hill were the true birthplaces of Rome and both have their own stories to tell…
Roman Forum

The Roman Forum, in my opinion, is a lot more fascinating than Palatine Hill purely because it has a lot more visuals with many more stories to tell, including the Temple of Julius Caeser (which was built to honour Julius Caeser, although probably the most well known of the Roman Emperors today he certainly wasn't the most loved Emperor and was more of a dictator), The Arch of Titus (which was part of the Jewish rebellion in 70AD), Rome's Eternal Flame (which once burned and was entwined with the Vestal of the Virgins who privileges came with great sacrifices to keep the flame burning), The Senate House (where many of the most important decision which affects history were made) and a lot more.
What I enjoyed about the Roman Forum is walking through the streets of what was Rome's political, economic and religious centre of Ancient Rome.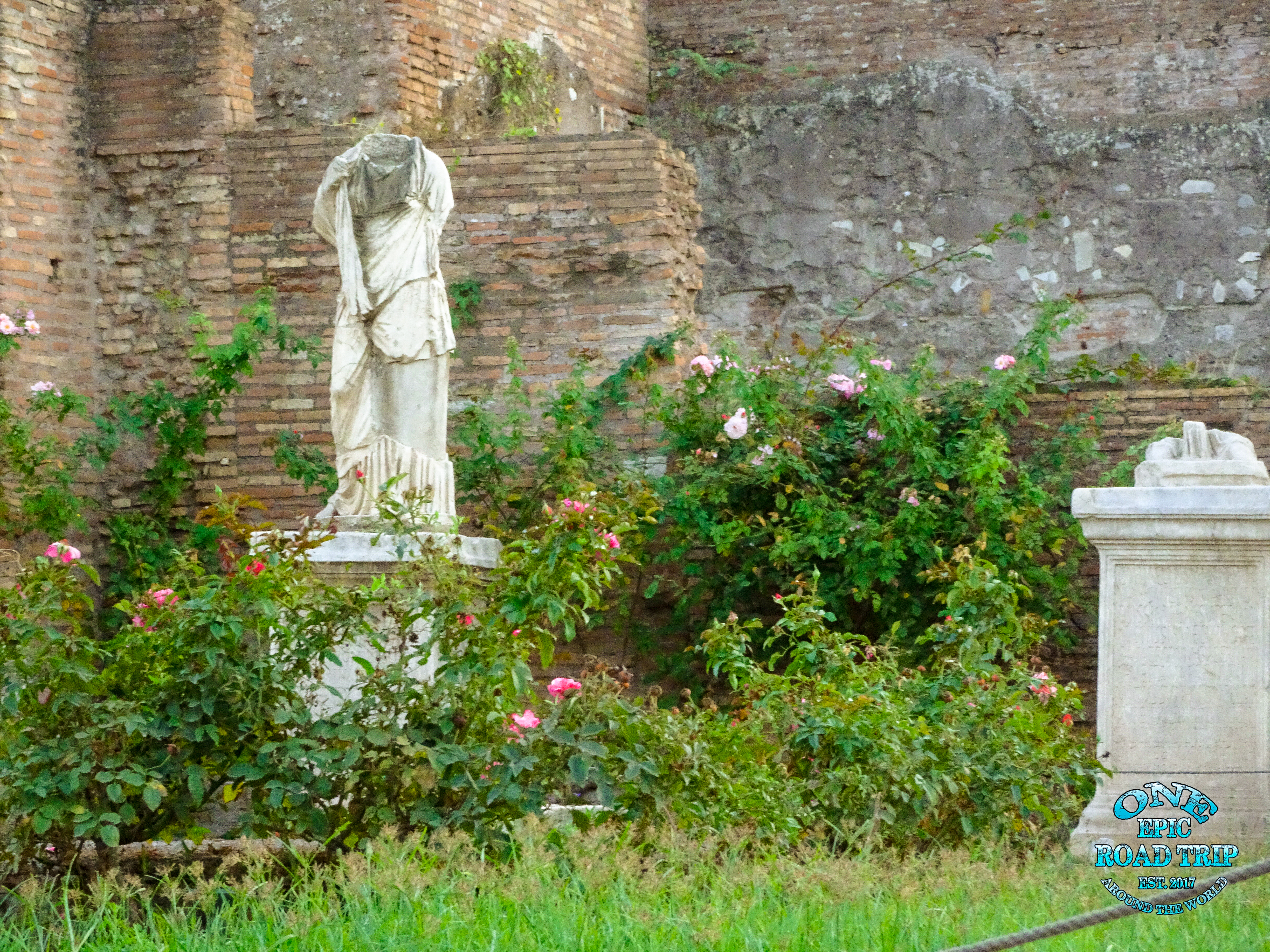 Palatine Hill
Palatine Hill along with the Roman Forum is one of the most ancient parts of the city of Rome. Legend has it that the founding twins Remus and Romulus were discovered in a cave here being looked after by a She-Wolf. To be honest, very little remains of the twins today, however, Emperor Augustus Palace although not as it once was it was, remains and this has often been described as the first white house as it had a West Wing for public life and an East Wing so that the emperor could have a private life.
Palatine Hill is full of many ruins of Ancient Roman life and Royalty, some still very well preserved but one of the best parts of exploring what was once the centre of the Roman Empire and is one of the highest points in Rome and boasts an amazing skyline of modern-day Rome.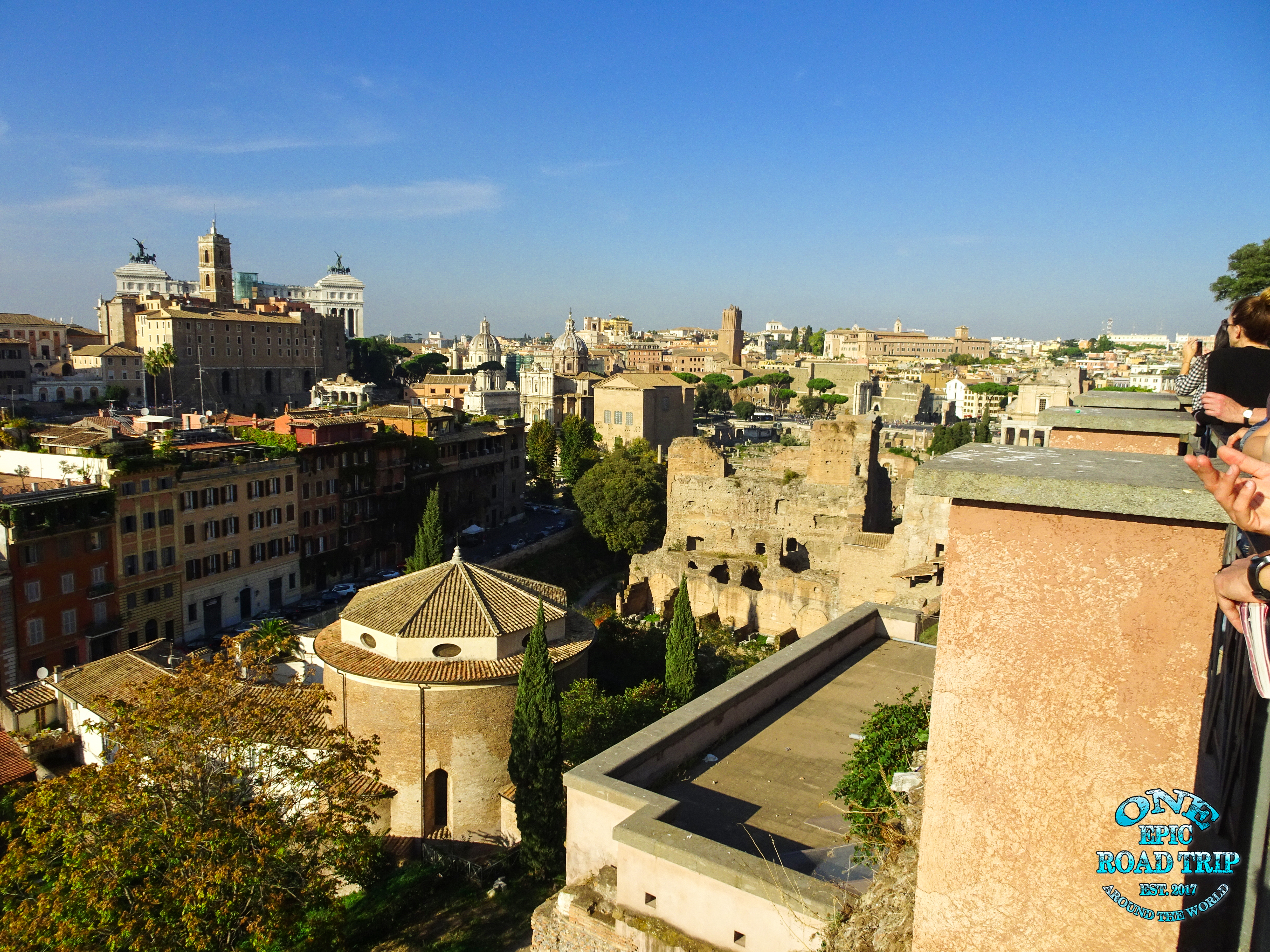 Tips for Visiting The Roman Forum & Palatine Hill
Tip 1: The Roman Forum and Palatine Hill are included in the price of your ticket for the Colosseum, I would recommend going to the Colosseum early in the morning and then onto The Roman Forum & Palatine Hill or if you are opting to go later in the day do the Roman Forum & Palatine Hill before the Colosseum.
Tip 2: If you want to learn about the history of the Roman Forum and Palatine Hill join a small tour group one group I can recommend is the Rome Guy, these guys know what they are talking about. I stumbled into their tour group whilst I was walking around and listened in on a 5-minute chat, just because they were in the same area I was in and I found them so interesting I booked a tour for something else with them.
Tip 3: if you are getting an audio guide you have to pay in cash and leave your ID (I wasn't personally comfortable leaving my ID with anyone).
Tip 4: Ensure that you bring something to drink (although water fountains are free and all around Rome, it's still handy to bring a refillable bottle with you) and something to eat with you because the only place to purchase something to drink or eat is on the Palatine Hill and it isn't very well signposted.
Tip 5: Wear comfortable shoes as there is a lot of walking.
Tip 6: Make sure that you bring a camera to capture the amazing views and there is also plenty of selfie opportunities.
Tip 7: Although the Rome Pass gives you a queue jump at the Colosseum it doesn't give you access to jump the line to enter The Roman Forum and Palatine Hill.
Tip 8: Bring an umbrella for hot days and rainy days as there is no shelter to take cover.
Tip 9: Visiting the Roman Forum, Palatine Hill and the Colosseum will take up the whole day.
Tip 10: Purchase your ticket in advance to avoid queuing up for a ticket and wasting your day.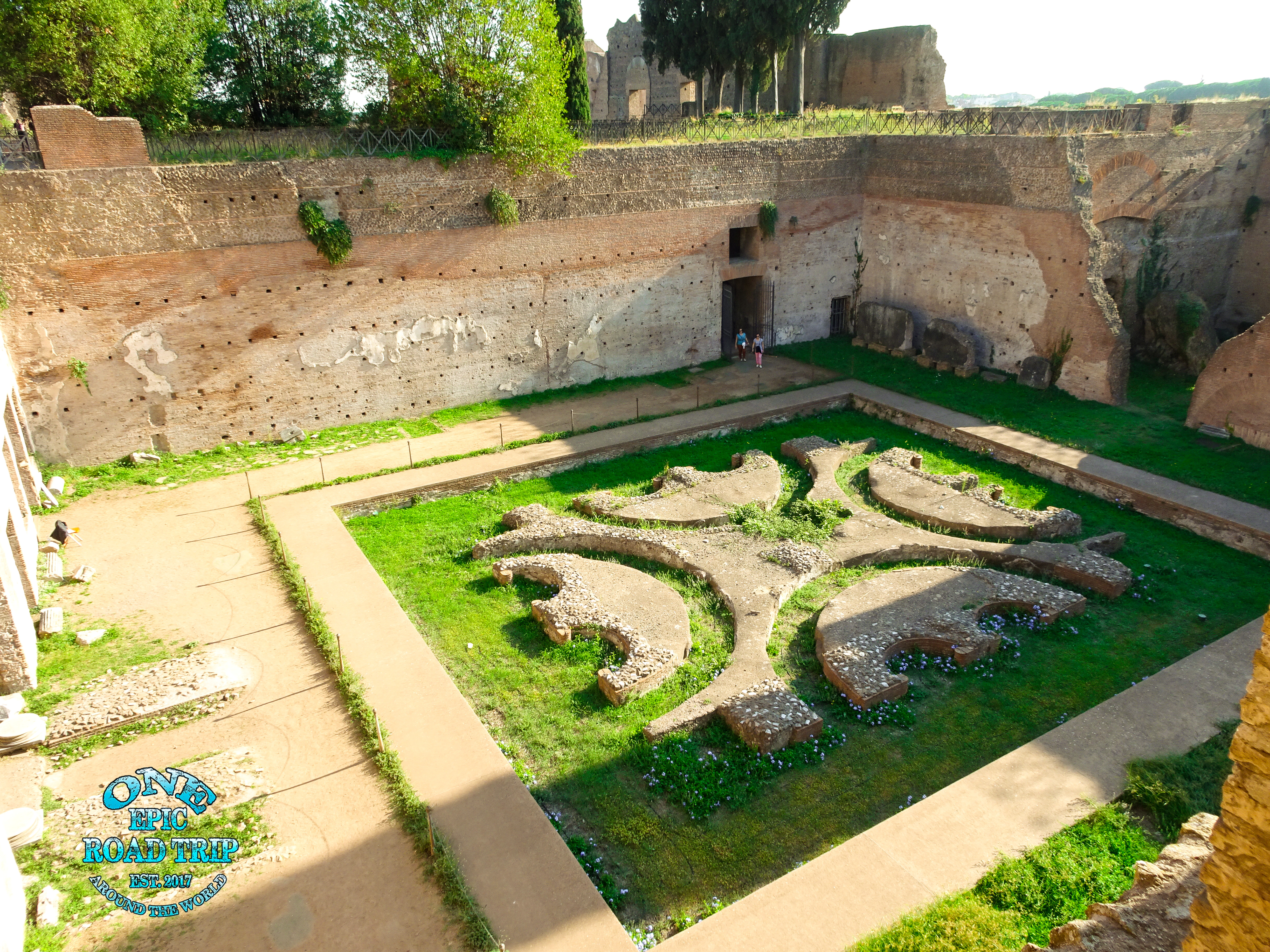 Where is the Roman Forum & Palatine Hill and how

to get there?
The Colosseum is directly opposite;
Address: Via Della Salara Vecchia, 5/6, 00186
Public Transport:
Bus: Line 75, 81, 673, 175, 204
Tram Line 3
Metro B – "Colosseo"
Other Blog Posts To Check Out On Rome