Having lived in holiday parks, hotels and resorts in the UK and abroad working as an entertainer as well as being a Londoner, it's safe to say that the closest I have gotten to the great outdoors as an adult is the garden. So when I got invited to spend 5 days in South Wales, Monmouthshire to go glamping at Hidden Valley Yurts as part of their 10th anniversary I jumped at the chance.
First Impressions of Hidden Valley Yurts
Part of what makes Hidden Valley Yurts so special is as soon as you arrive you can't help but notice how fresh the air is, as well as how peaceful, clean and very green the surroundings are and for me personally, I found this to be instantly calming and relaxing.
Upon arrival, we were greeted by Mike (one of the owners of Hidden Valley Yurts) and Tilly the official mascot dog, who were both just as equally welcoming. Because you are not allowed to drive a car down to the Yurt area, Mike picked us up from the car park in what I like to call the all-action golf buggy, which took us down to the Yurts in next to no time. Now there is the option to walk down the hill to the yurts but I would recommend if you have luggage (like me and my mammoth suitcase) then you should take the golf buggy option.
Our Mongolian Yurt 1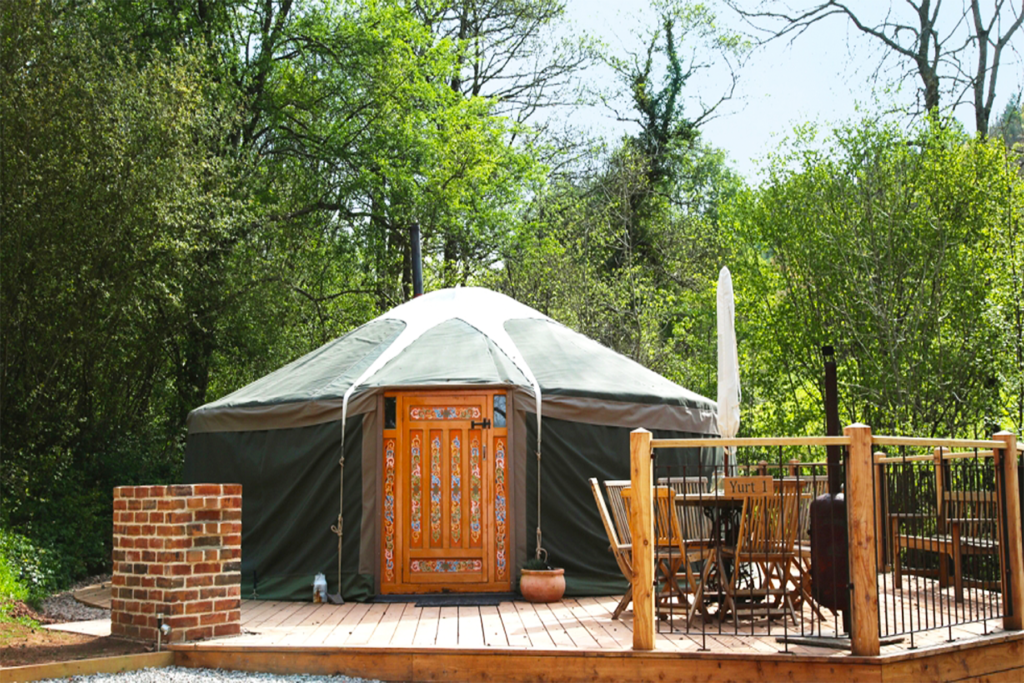 Because I was one of the first to arrive at Hidden Valley Yurts I was placed in Yurt 1, which I feel was a bit of a privilege because it had its own private fully equipped kitchen, the stream running right next to it, which was relaxing to listen to of an evening and the compost toilets, which meant no late-night runs to the main communal area.
As I stepped on the deck of Yurt 1, I was very impressed with the area outside which had a table and chairs, a built-in BBQ, a chiminea (outdoor wood burning heater) and a wood store.
As I stepped through the brightly coloured door which had a very detailed painted floral display and entered the Yurt. What stood out was the beautiful furnishings and artwork as well as the attention to detail to make the yurt look like an authentic Mongolian Yurt, but at the same time put the glam into the glamping side of things. The Yurt was very spacious and fits up to 7 people sleeping, with a single bed and 6 single futons and a kingsize bed, which still had plenty of space left to move around. I slept in the Kingsize bed and have to admit that I just melted into the bed, it was so comfortable and allowed me to have a peaceful nights sleep.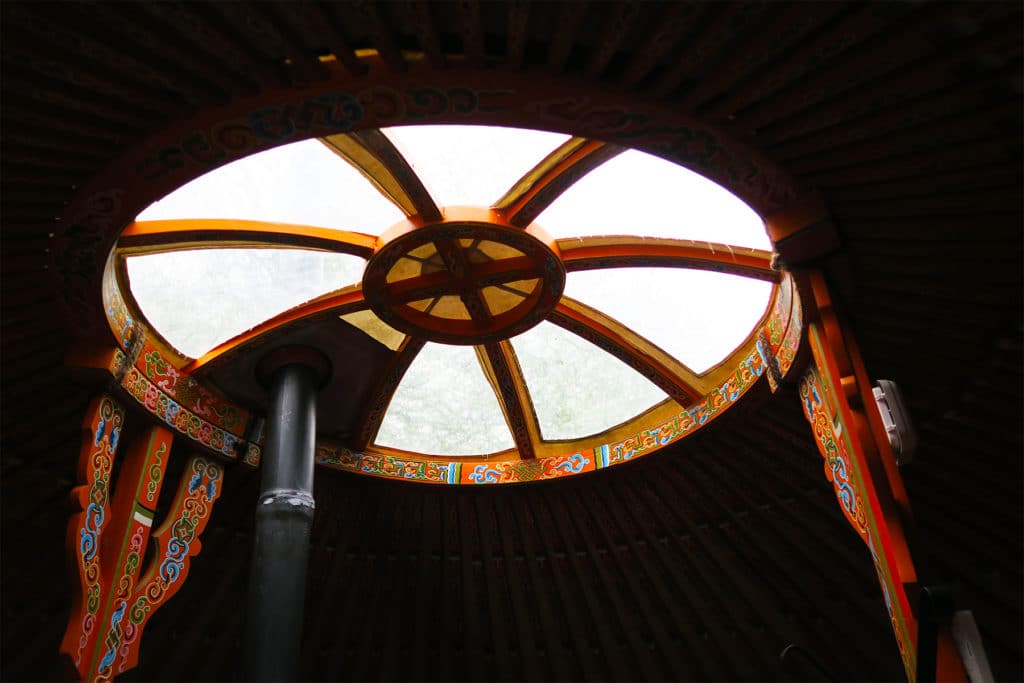 Each Yurt has a skyline which fills the yurts with natural light by day and by night the solar powered fairy lights come on automatically which provides a decent amount of light and there is the option candle lanterns which are next to the futons on the tables, but I would suggest that you bring a torch or headlight, just for that extra little bit of light and just in case you need to make a bathroom run during the night.
One of the things that tend to put none outdoorsy types off of glamping/camping is the thought of being cold (I know that was one of my concerns as I love to be warm). But in the Yurts, you don't have to worry about that, because with the assortment of red and green ponchos which all add to the Mongolian theme and a stylish wood burning stove, that once you get it going, warms the whole yurt. To be honest, in the 4 nights that we stayed, I think that we only used it two or three times for a short time after we had done some activities and got caught in the rain.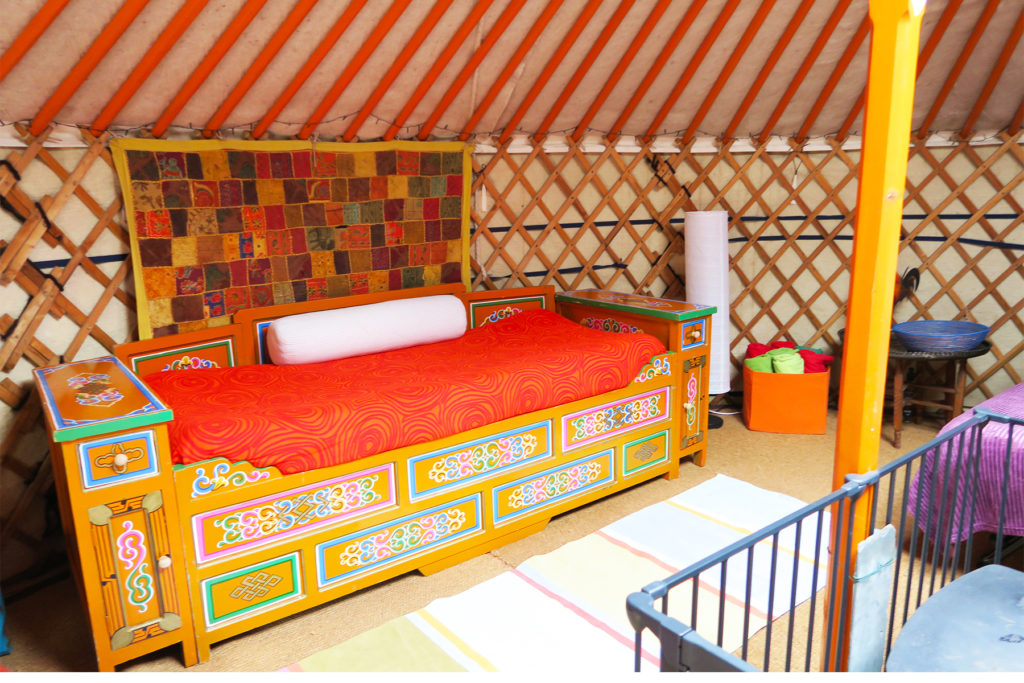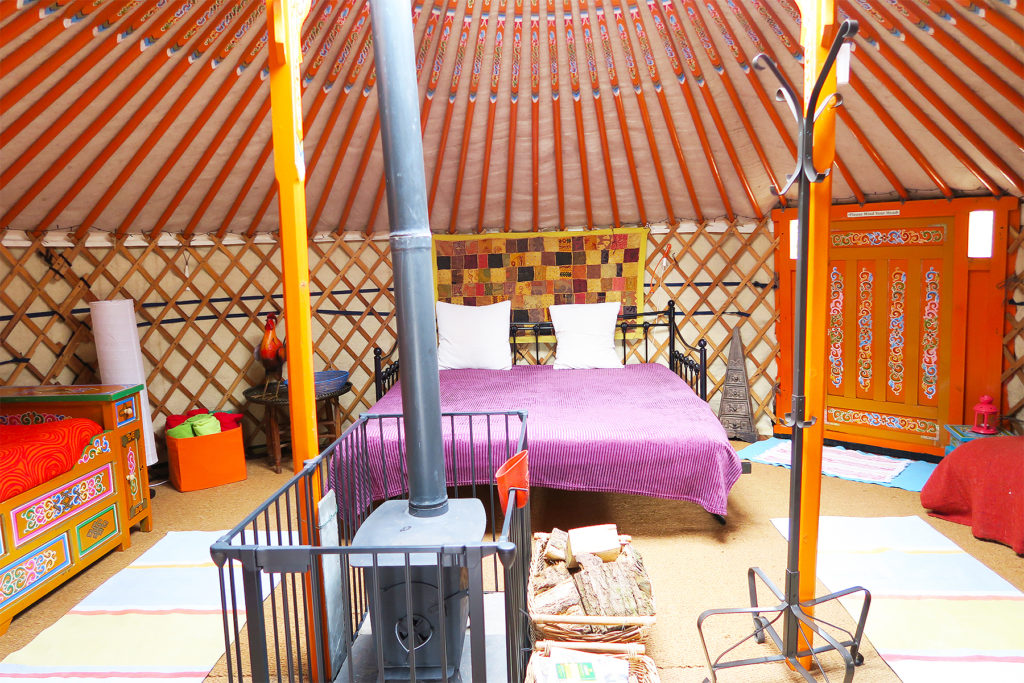 Yurt Area
Within the Yurt area, there was everything that you could possibly need to ensure a nice relaxing stay.

Kitchens & Dining Areas
Yurt 1 is a more private area of the 5 yurts and has its own mini kitchen, fully equipped with a fridge and freezer, microwave, kettle, oven and lots of cooking utensils.
Communal Kitchen – Yurts 2-5 have a communal kitchen like Yurt 1's fully equipped with a freezer, microwave, 2 cookers, toaster kettle, utensils and Yurts 2-5 each have their own fridges. The only difference is that the communal kitchen is equipped with a dishwasher, breadmaker, espresso machine and has fresh herbs planted just beside the kitchen which you can use to cook with.
BBQ Area – Unfortunately due to the weather we didn't get to use the BBQ area, which also had a wood burning pizza oven and a safari style Gazebo with a large dining table and seating perfect for socialising and lastly a custom built a campfire.
Bathrooms & facilities –In the communal block there is a bath with a shower and a separate shower both have hot and cold running water and are cleaned on a daily basis. There are wash basins and two flushing toilets fully stocked with toilet roll. Inbetween Yurt 1 & 2 there are two composting toilets.
Activities – There is certainly plenty to do within the Yurt area from board games to a having a game of football or volleyball on the field and of course you can always go for a walk.
The Lake House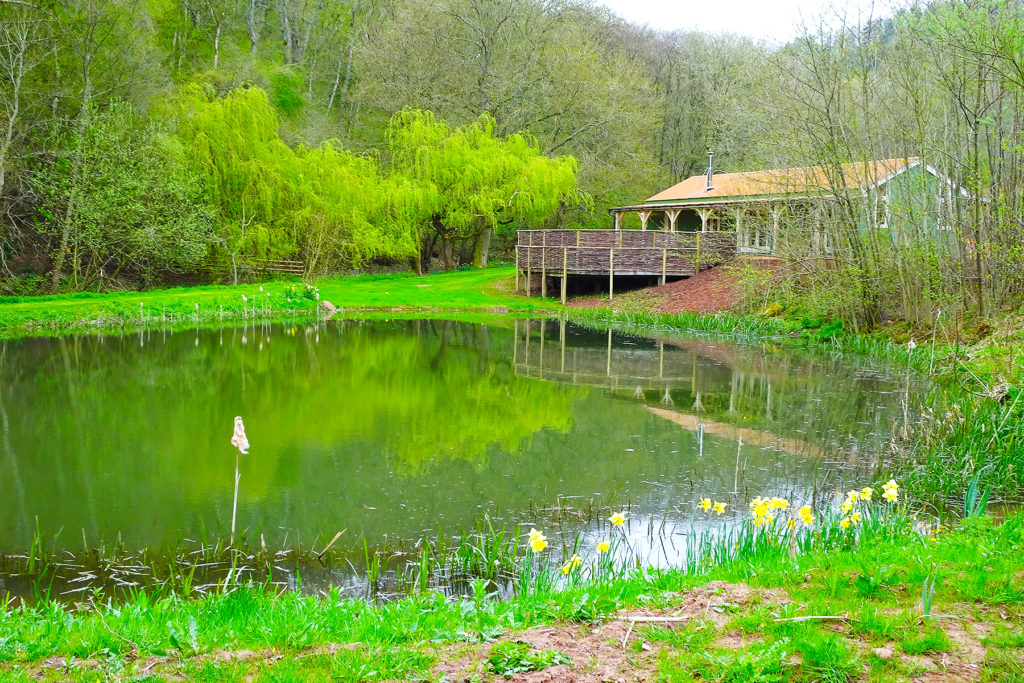 If glamping isn't really your thing but you still want to have a relaxing stay away from city life but still want to have all the comforts of home, then I would recommend booking the Lake House which is brand new to Hidden Valley Yurts for 2018 and was just finished whilst we were there, which meant that we got to have a first look at the finished product and I have to say it was amazing.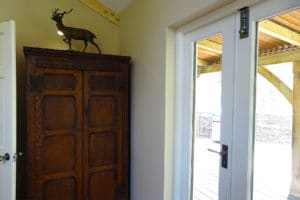 Within The Lake House, it is uniquely furnished because it has a classic but modern style to it with its beautiful stand out fixtures like the porthole window, the tiling in the shower area, the fireplace and the Narnia style wardrobe just to name a few stand out fixtures. The Lake House is also equipped with a fully functional kitchen, TV and WIFI which you don't get with the glamping.
On the outside of the Lake House as soon as you step out you will find yourself a the veranda which is equipped with a BBQ, table and chairs and sun loungers overlooking your private lake surrounded by the forest and the hills.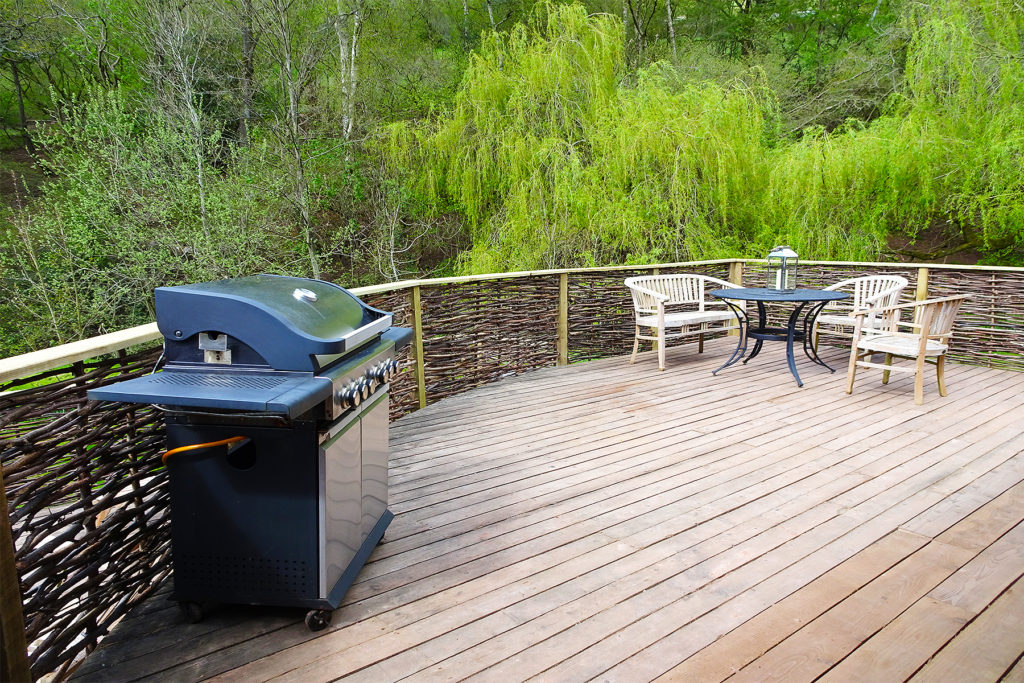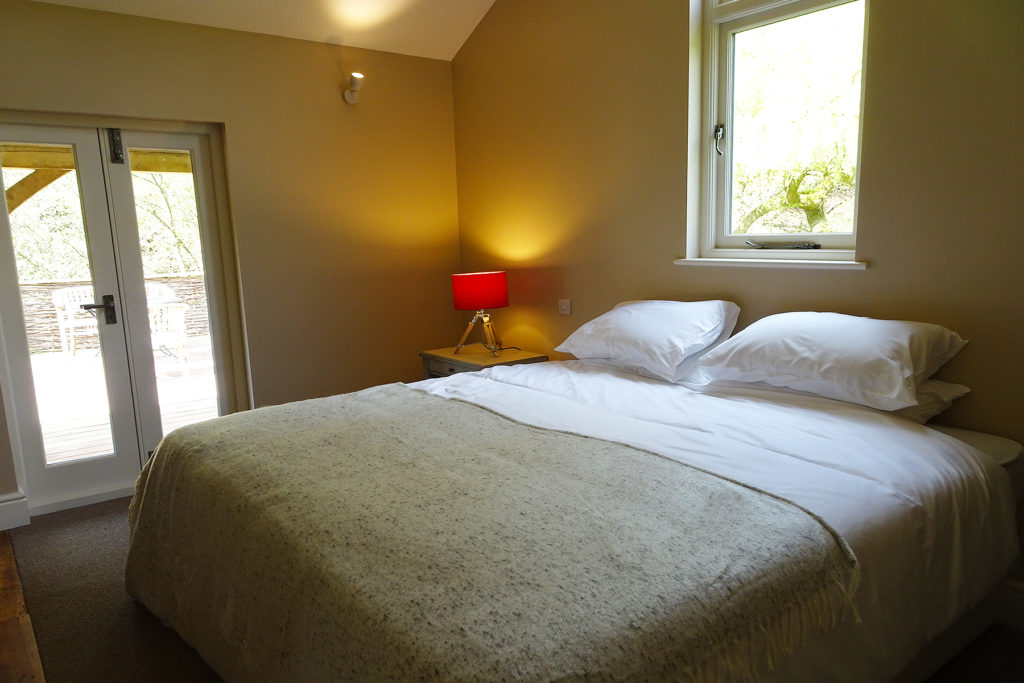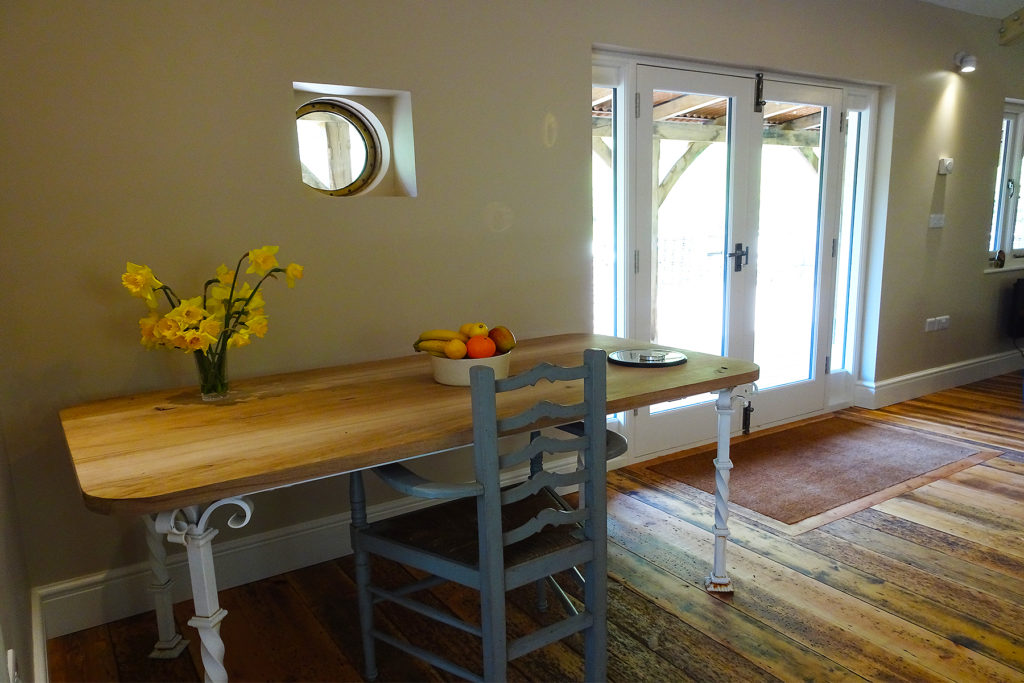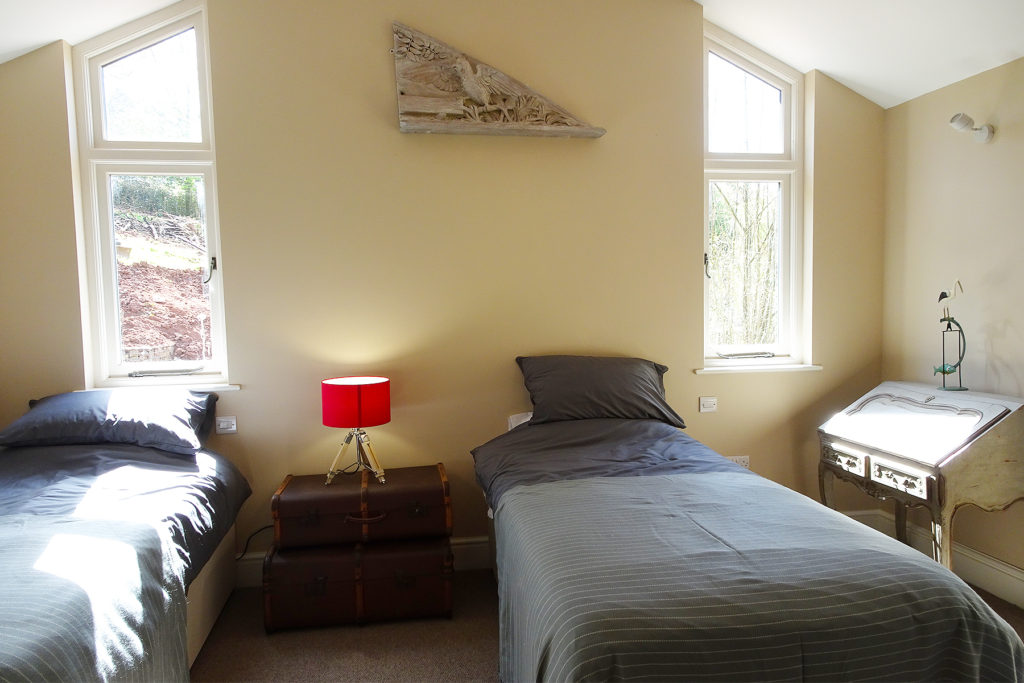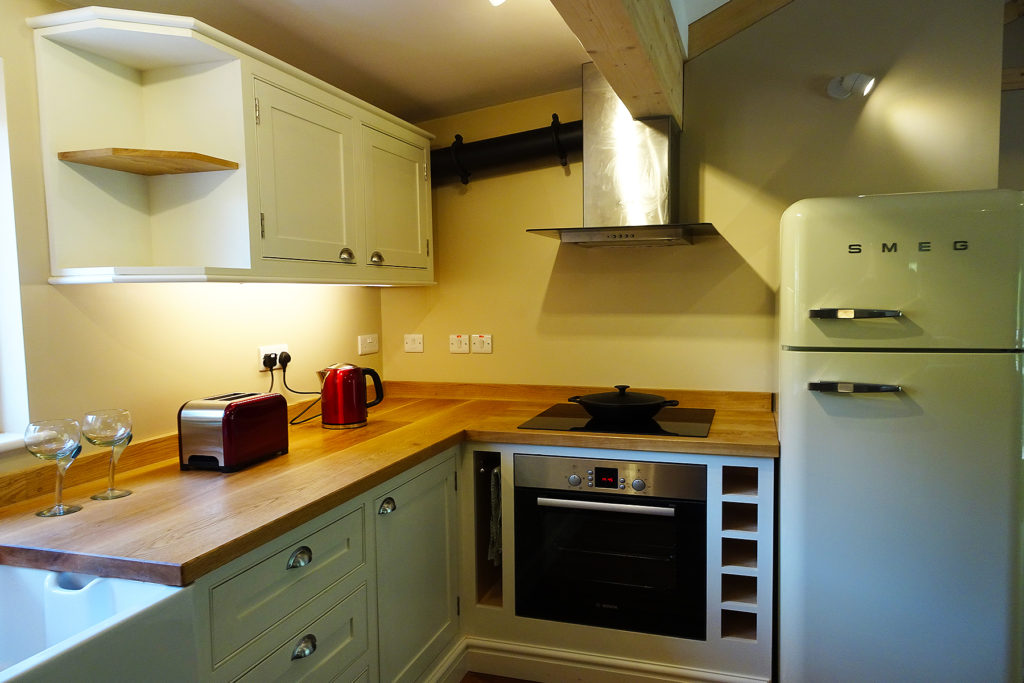 Surrounded By Nature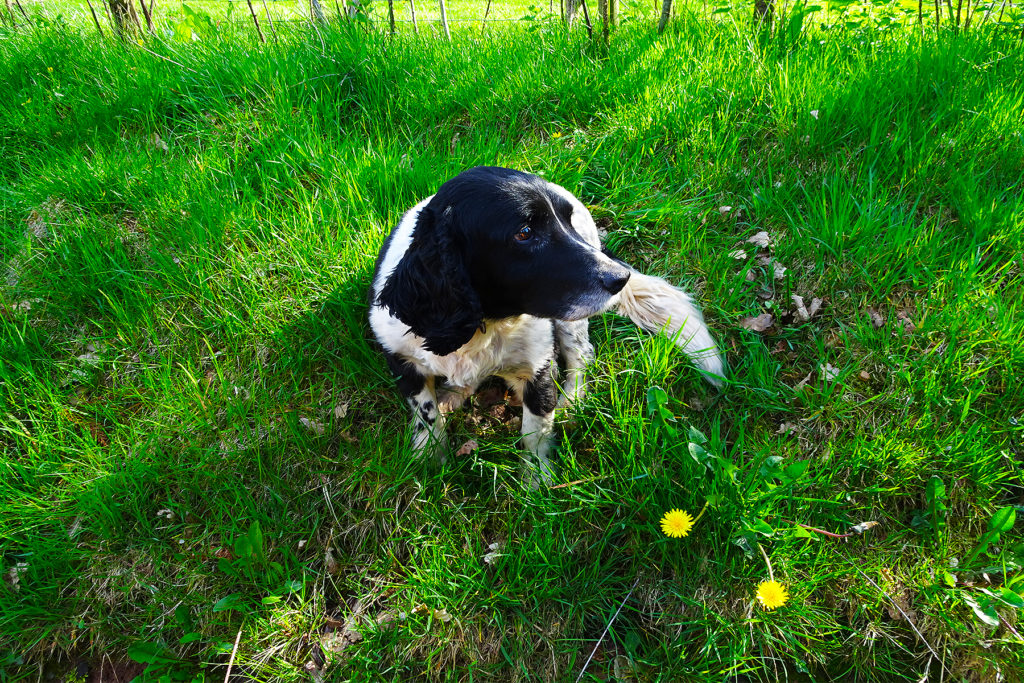 Hidden Valley Yurts is located on 80 acres of land which means your surrounded Welsh Nature at its best. From forests, flowing streams, hills and lots of greenery. To complement this there an equal amount wildlife from owls as well as other species of birds, rabbits and I believe that the owners are looking to introduce deer to the area.
Hidden Valley Yurts is also a working farm with sheep, a pony, highland cows, hens who lay fresh eggs daily for visitors to have and of course my favourite Tilly the dog who loves a cuddle.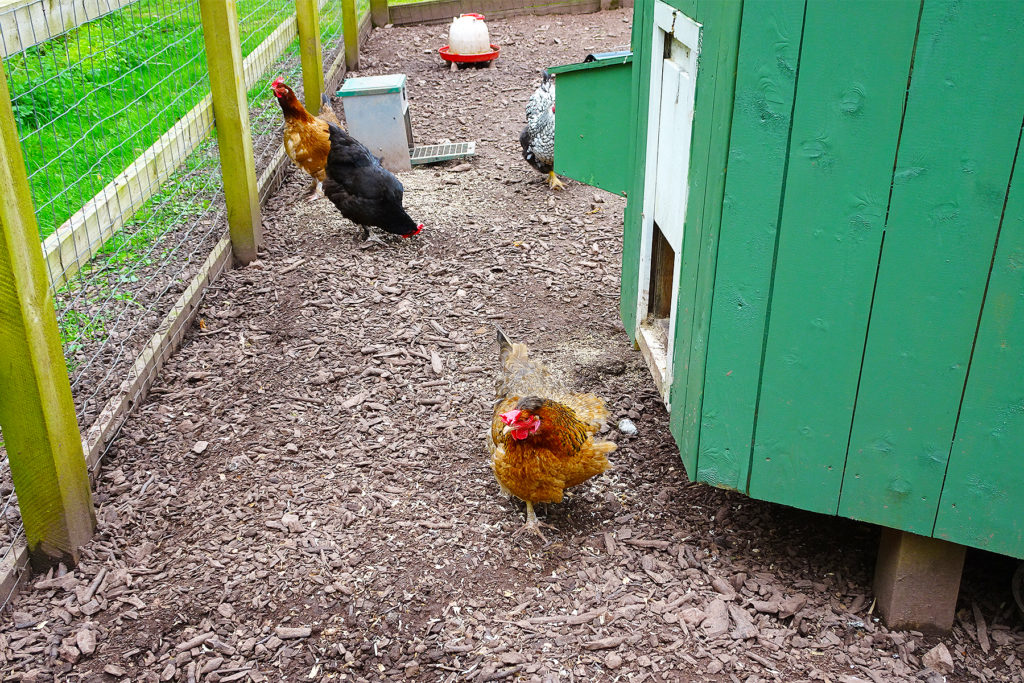 Final Thoughts on Hidden Valley Yurts
I believe in always giving my honest opinion when writing reviews and Hidden Valley Yurts gets a full 5-star rating from me. It's a great location to visit for a break as a group of adults or as a family with children, with plenty to see and do that doesn't involve being glued to your phone 24/7 and its a fantastic way to detox from your everyday life. I had a fantastic time thanks to to the Hidden Valley Yurts team and they say that some of the best experiences you can have are made by the people you share the experience with and I was very lucky and honoured to have met and built friendships with 12 other very talented bloggers and vloggers.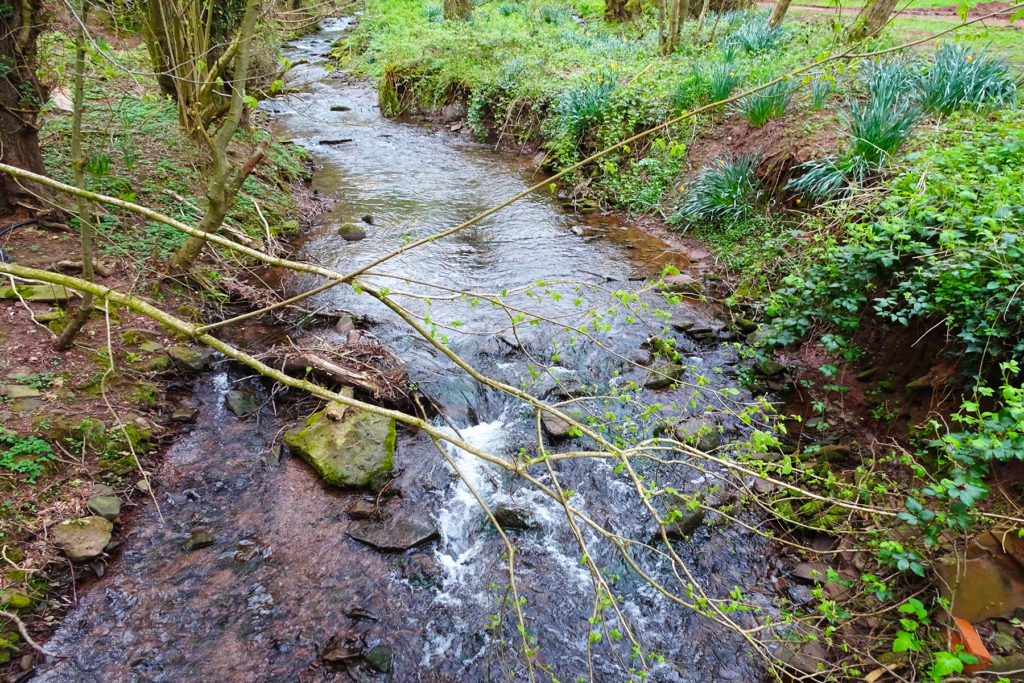 Top Tips For Your Stay At Hidden Valley Yurts
Bedding – Although you can rent out duvets and pillows they are limited on-site, I would strongly recommend that you bring a sleeping bag or duvet and a pillow.
Clothing – With Hidden Valley Yurts being in Wales the weather is unpredictable so I would recommend that you bring some waterproof clothing and walking shoes as well as some summer clothes for the decent weather days.
Hiking Boots – you'll be doing a lot of walking and potentially muddy walking, so a comfortable pair of boots is recommended.
Phone Signal – I am on the O2 network and it was a bit hit and miss on the signal depending on where I was stood, but some of the other bloggers I was away with had fantastic signal on the EE Network and 3 mobile.
Torch – You're in a forest so there are no street lights to rely on a night time, I would recommend that you bring a torch or headlight with you although 1 torch is provided in Yurt.
Cooking – Because the kitchens are fully equipped you can cook any kind of food you want so I would recommend that you drive to Chepstow and get your food shopping in from the supermarket or you can have the supermarket directly to the site. If you want a complete break from cooking you can hire local caterer Barny the owner of Infamous catering.
Next Posts: